Kobe University joins the 11th Japan-China University Presidents' Conference
November 19, 2019
Info
Keywords: International relations, Collaborations, University partnerships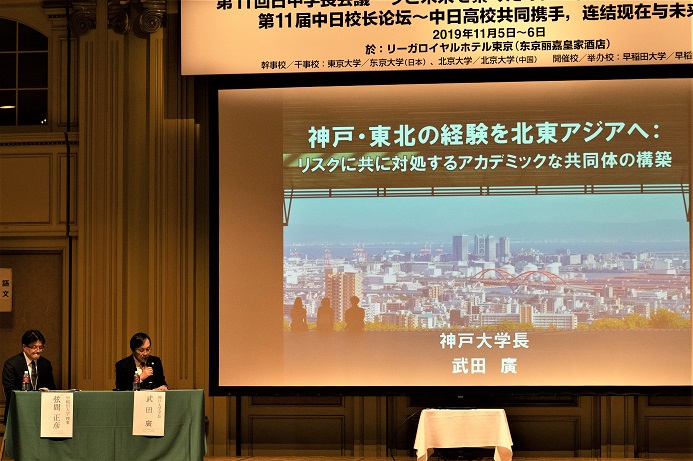 Kobe University's President Hiroshi Takeda attended the 11th Japan-China University Presidents' Conference held at Rihga Royal Hotel Tokyo on November 5 and 6. Kobe University's Professor Huang Lin (Vice-Director of the Center for Asian Academic Collaboration), Assistant Professor Tatsuya Maisawa (from the Center for Asian Academic Collaboration) and Mr. Tatsuya Kuwahara (Head of the International Department) were also present. Held since 2000, this biannual conference provides an opportunity for Chinese and Japanese university leaders to meet and discuss topics of mutual interest. The conference was attended by 24 Japanese institutions and 19 Chinese intuitions.
Waseda University's President Aiji Tanaka and Peking University's Vice President Wang Bo made keynote speeches on the theme of 'Connecting the present and the future: opening doors to new cooperation'. The theme of the following session was 'A model for joint education and research in Asia~ examples of mutually beneficial projects achieved through Japan-China university cooperation.' Kobe University's President Takeda gave a presentation on this topic, entitled 'Bringing the lessons learned from Kobe and Tohoku to Northeast Asia: establishing an academic collaborative body to deal with the risks', and introduced Kobe University's Campus Asia Program.
This was followed by lively discussions based on the topics in the Chinese and Japanese university leaders' speeches. At the closing meeting the participants reflected upon the two-day event and new member universities were registered. It was decided that the next conference will be held at Sun Yat-sen University in Guangzhou, China.
The two-day productive conference ended with hopes that mutually beneficial inter-university cooperation between Japanese and Chinese institutions will continue to be strengthened.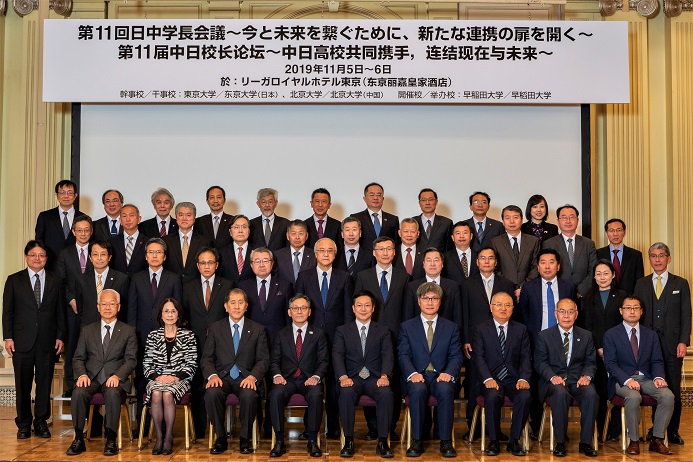 (International Affairs Planning Division)