Kobe University attends Babeş-Bolyai University's 100th anniversary ceremony
November 21, 2019
Info
Keywords: International relations, Collaborations, University partnerships
Executive Vice President Masahiko Yoshii (in charge of International Exchange and Evaluation) attended a 100th anniversary ceremony at Babeş-Bolyai University (UBB) in Romania on November 4. Established in 1581 and located in the city of Cluj-Napoca, UBB marked one hundred years since it became a Romanian university.
Babeş-Bolyai University and Kobe University have been partner institutions since the signing of an agreement in 1998. Subsequently the universities have been conducting active faculty and student exchange, especially in the areas of intercultural studies, global human sciences and economics. In 2008, two Kobe University-UBB International Collaboration Centres were set up in Babeş-Bolyai's Japanese Cultural Centre and Kobe University's Institute for Promoting International Partnerships respectively. 
On the evening of the 3rd, a pre-ceremony gala concert and cocktail party took place. The anniversary ceremony was held in the afternoon of the following day. Rector Ioan-Aurel Pop began the ceremony with an opening greeting, which was followed by congratulatory addresses from Cluj-Napoca's Mayor Emil Boc (former Prime Minister of Romania), amongst others. After the ceremony, Executive Vice President Yoshii visited the International Collaboration Centre to exchange opinions with Associate Professor Yusuke Sumi (of UBB's Faculty of Letters, and Director of the Japanese Cultural Centre) regarding the management of such centers.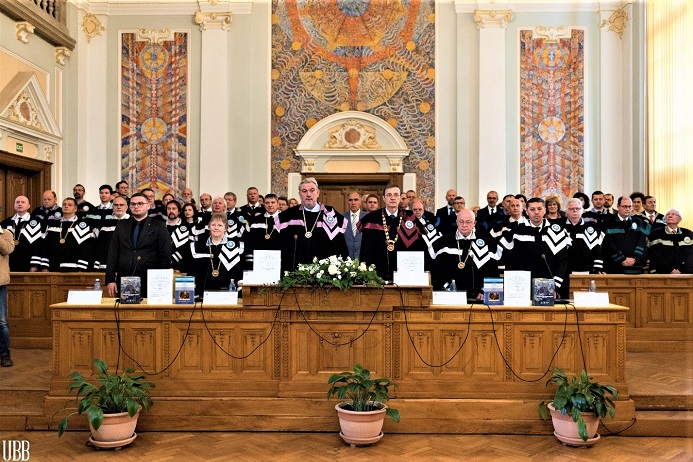 (International Affairs Planning Division)