Vice President Masumoto attends Italy-Japan University networking conference
November 21, 2019
Info
Keywords: International relations, Collaborations, University partnerships
On November 11, Vice President Hiroko Masumoto (in charge of International Education and International Collaboration) attended the Italy-Japan University networking conference at the Tokyo Italian Cultural Institute. Representatives from 25 Japanese universities and 20 Italian universities attended. The meeting was held in conjunction with the Study Abroad in Italy Fair that took place on November 9 and 10.
The conference was held under the theme of developing international and joint academic programs between the two countries' universities. It provided an opportunity for university leaders from Japan and Italy to meet and discuss matters of mutual interest. During the conference, representatives from each university introduced their institution's international activities, followed by a lively exchange of opinions regarding joint academic programs.
Kobe University's Project Associate Professor Michela Riminucci (from the Institute for Promoting International Partnerships) attended alongside Vice President Masumoto. They discussed future collaborations with representatives from the participating Italian universities.
It is hoped that this conference will lead to increased collaboration between Kobe University and universities in Italy.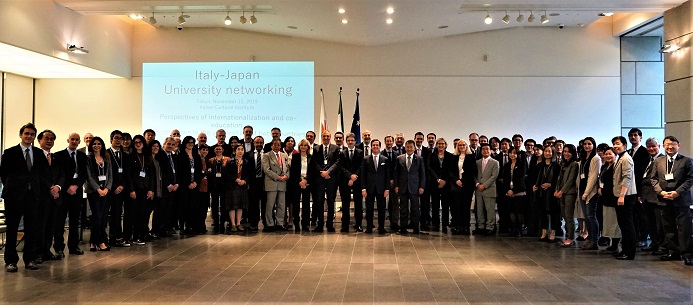 (International Affairs Planning Division)