UnILiON Special Open Talk held in Brussels
February 19, 2020
Info
Keywords: International relations, Collaborations, University partnerships
A seminar was held at the Kobe University Brussels European Centre (KUBEC) on the theme of "New Opportunities for EU-Japan Cooperation in Research and Innovation: from Horizon Europe to Japan's Moonshot Programme" on 7 February. This event is a part of the activities of UnILiON (Universities Informal Liaison Offices Network) which is a network of universities and research institutes that have liaison bases in Brussels. The seminar was hosted by KUBEC and was a big success, with 46 participants from UnILiON, neighbor universities and research institutes and governments.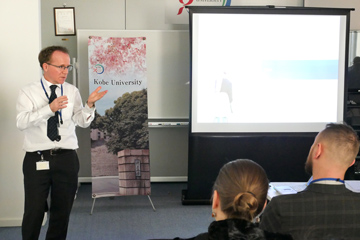 KUBEC's advisor Patrick Vittet-Philippe presided over the event. Presentations were given by 3 officers from the European Commission including Mr. Pierrick Fillon-Ashida, who introduced Horizon 2020 and Horizon Europe, which is a framework programme for research and innovation implemented throughout the EU, and Erasmus+, an EU programme to support academic mobility. The speakers gave an outline of those programmes, the situation regarding Japanese universities and research institutes and so on. In addition, Mr. Hideki Iwabuchi (Counsellor of the Mission of Japan to the EU) explained Moonshot Research and Development and the possibility of collaboration with Horizon Europe.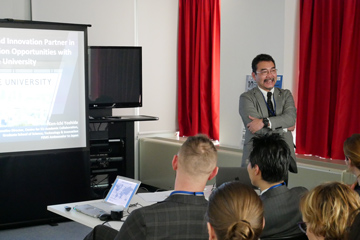 Professor Ken-ichi Yoshida (of the Graduate School of Science, Technology and Innovation / Executive Director of the Centre for EU Academic Collaboration) gave an overview of Kobe University and its international collaborations as well as the distinctive education and research activities implemented by the Graduate School of Science, Technology and Innovation.
The participants engaged in a lively Q&A session and discussion about initiating and expanding collaboration between Japan and Europe.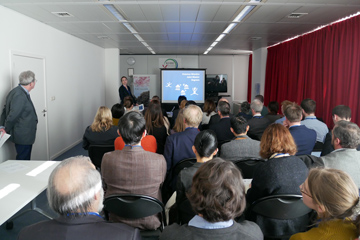 Kobe University has enhanced its presence in Europe through KUBEC. We will keep promoting cooperation with Europe in the fields of education and research by holding various events like this seminar.

- Programme of the seminar (PDF)
(International Affairs Planning Division)