Kobe University Environmental Report 2019 now available
February 21, 2020
Info
Keywords: Info, Science & environment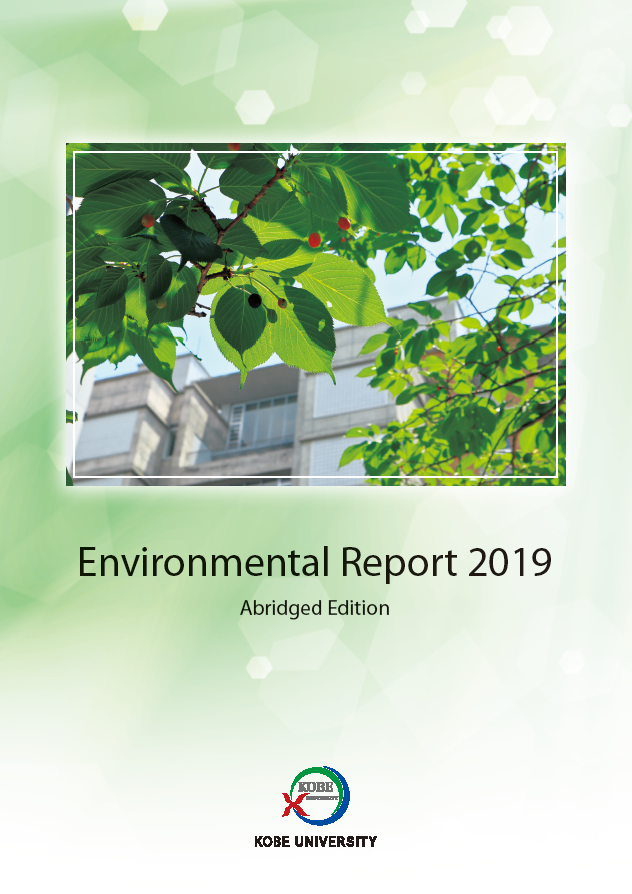 Kobe University has published an abridged English-language version of the Environmental Report 2019 (PDF). This report was created to provide public access to the Kobe University Environmental Report 2019, which is a summary of environmental activities achieved on the Kobe University campuses for the one-year period from April 1, 2018 until March 31, 2019.
The Kobe University Environmental Report 2019 was put together in accordance with the Environmental Reporting Guidelines implemented by the Ministry of the Environment on April 1, 2005.
Please visit this page for back issues of the abridged Environmental Reports in English.
If you have any questions regarding this environmental report, please email: 
shis-kankyo@office.kobe-u. ac.jp
*To prevent malicious and automatic collection of e-mail addresses, we have inserted extra space before "ac.jp." Please note that the space should be removed before e-mailing.
(Center for Environmental Management)