Kobe University Newsletter "Kaze" Vol. 8
April 23, 2020
Info
Keywords: Info, International relations, Students, Education, People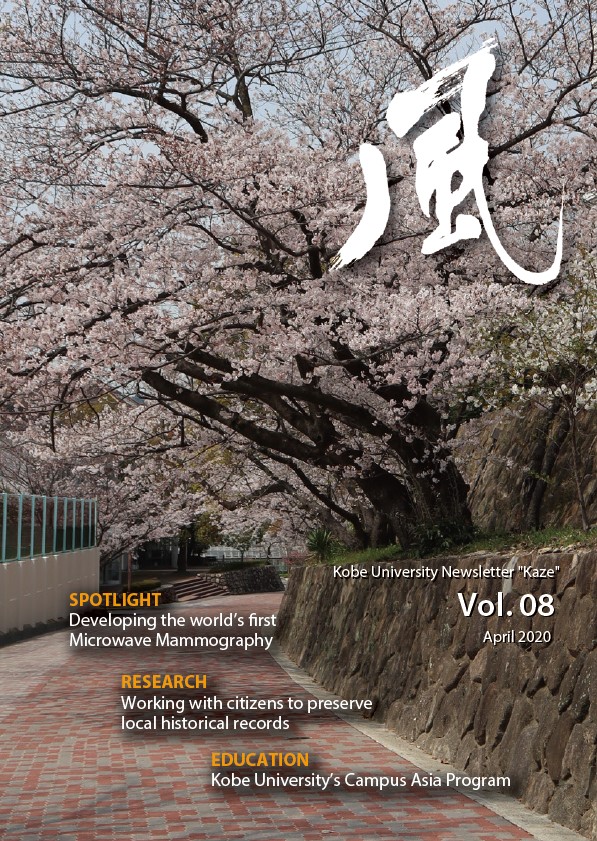 The eighth issue of Kobe University's biannual English-language newsletter is now available to read here.
"Kaze" Vol. 08 features the latest news on research, education, and international activities at Kobe University. This new issue includes detailed, informative features on the mathematics behind the revolutionary microwave mammography, historical document preservation networks, student-led activities that are shaping the local community, and much more. It also introduces the university's 'Rokko-sai' festival and the Campus Asia Double Degree Program.
We hope that you find it an enjoyable and insightful read.
You can browse previous issues of "Kaze" along with other English-language publications here:
Institute for Promoting International Partnerships - Publications
(International Affairs Planning Division)