Professor Gomez appears in tsunami documentary
May 8, 2020
Info
Keywords: Environment
Professor Christopher Gomez, of the Graduate School of Maritime Sciences at Kobe University, shared his expertise on the TV-show "Tsunamis - a global threat".
Along with colleagues of Georgia Tech. University and researchers at Kyoto University, Professor Gomez explained the tsunami risks and hazards along Japanese coastlines, particularly in relation to urbanized coastal areas, where many of the country's essential assets are concentrated. The main part of his interview was conducted on the port of Kobe University; emphasizing the university's strategic position for studying and understanding issues surrounding tsunamis.
The film was shown in France and in Germany on April 18th 2020. It is also due to be aired in the USA and on the channel SBS in Australia. The film's director Pascal Guerin revealed that UNESCO may use the documentary for its education programs.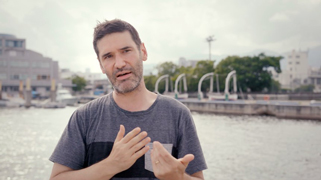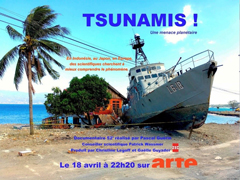 (Faculty of Maritime Sciences)