Kobe University Newsletter "Kaze" Vol. 9
November 9, 2020
Info
Keywords: Info, International relations, Students, Education, People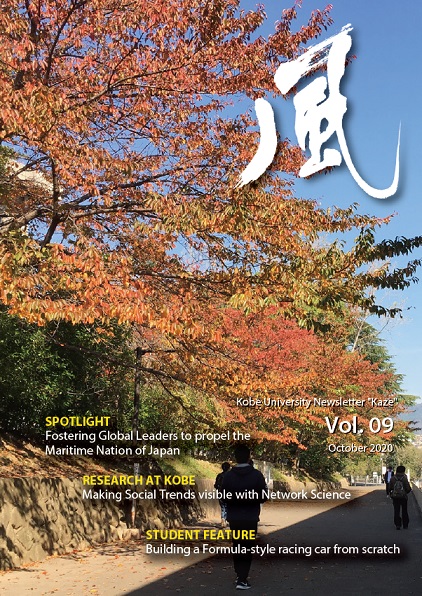 The ninth issue of Kobe University's biannual English-language newsletter is now available to read here.
"Kaze" Vol. 09 features the latest news on research, education, and international activities at Kobe University. This new issue is packed with a wide range of detailed, informative features. Topics covered include the new Faculty of Oceanology, how social trends can be illuminated through Network Science, student efforts to build a Formula-style racing car, and the university's latest endeavors against COVID-19.
We hope that you find it an enjoyable and insightful read.
You can browse previous issues of "Kaze" along with other English-language publications here:
Institute for Promoting International Partnerships - Publications.
(International Affairs Planning Division)