The Fifth Kobe University – Beijing Foreign Studies University Joint Symposium was held
December 15, 2020
Info
Keywords: Event, International relations, Collaborations, University partnerships
The Fifth Kobe University – Beijing Foreign Studies University Joint Symposium took place online on November 28 and 29. The event was jointly hosted by Kobe University and the Beijing Center for Japanese Studies at Beijing Foreign Studies University.
Kobe University has been strengthening its cooperation with Beijing Foreign Studies University since concluding an inter-university academic exchange agreement in 2008. This symposium series began in the 2015 academic year as part of the activities of the Kobe University and Beijing Foreign Studies University International Collaborative Research Base, which was established with the aim of promoting international joint research and holding events such as symposiums and workshops in order to find and cultivate outstanding young researchers.
The theme of this year's symposium was "Epidemics and People/Society" in light of the great impact that the novel coronavirus has had on people's social lives.
The symposium began on the 28th with opening remarks given by Prof. YOSHII Masahiko (Executive Vice President in Charge of International Affairs) and Prof. Song Kim Wen (Director of the Beijing Center for Japanese Studies at Beijing Foreign Studies University), followed by a keynote lecture from Prof. NAKAZAWA Minato (Graduate School of Health Sciences) on the theme of the "History of Infectious Diseases and Human Adaptation to the Environment". Next, seven researchers from Japan and China gave presentations on what kind of impact the pandemic has had on people and society; how we have responded to the new virus; and what measures we should take to live alongside the virus. These topics were tackled from various standpoints, including historical, literary, cultural and sociological perspectives. During the Q & A and general discussion sessions, the presenters received many questions from researchers, even those in different fields, and a lively exchange of opinions took place.
On 29th, a student session was held in which 6 doctoral students from both universities gave presentations followed by a Q & A session. The symposium was brought to a finish with closing remarks from Prof. KIMURA Kan (Director of the Center for Asian Academic Collaboration) and Prof. Song Kim Wen.
The symposium couldn't be held in Beijing as planned due to the novel coronavirus so it was held online instead. Despite these circumstances, we were able to further our exchange of research on this topical theme. It is hoped that the success of this symposium will strengthen the cooperative relationship between our two universities.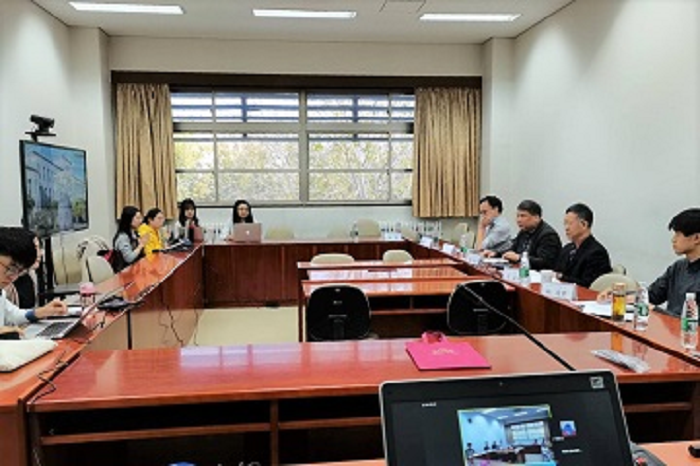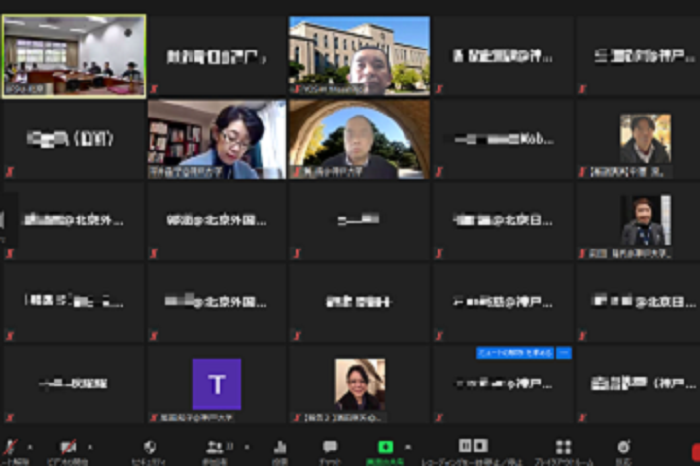 [Related Link] Event Information (Japanese)
(International Affairs Planning Division)