Visit from the Turkish Consulate
On January 11, President FUJISAWA Masato received a visit from Mr. Umut Lütfi Öztürk, the Consul-General of the Republic of Turkey in Nagoya. On the Kobe side, their meeting was attended by Executive Vice President OHMURA Naoto (in charge of Education and Internationalization), Executive Vice President NAKAMURA Tamotsu (in charge of University Reform, Digitalization and Evaluation) and Project Associate Professor Kivilcim Erkan of the Center for International Education.
President Fujisawa began by welcoming the visiting delegation and explained about Kobe University's partnership agreements with Turkish universities. This was followed by a discussion on the mutual exchange of students during the coronavirus pandemic. Consul-General Öztürk expressed his wishes to actively strengthen the exchanges between Kobe University and universities in Turkey. Both parties confirmed that bilateral student exchange would be recommenced in the future.
Afterwards, Consul-General Öztürk gave a special lecture as part of the Kobe University Programme for European Studies (KUPES)'s EU Lecture Series. He spoke about Turkish foreign policy and the history of friendship between Japan and Turkey, and engaged in a lively discussion with the attending students after the lecture.
It is hoped that this visit will result in further academic exchange between Kobe University and Turkish universities.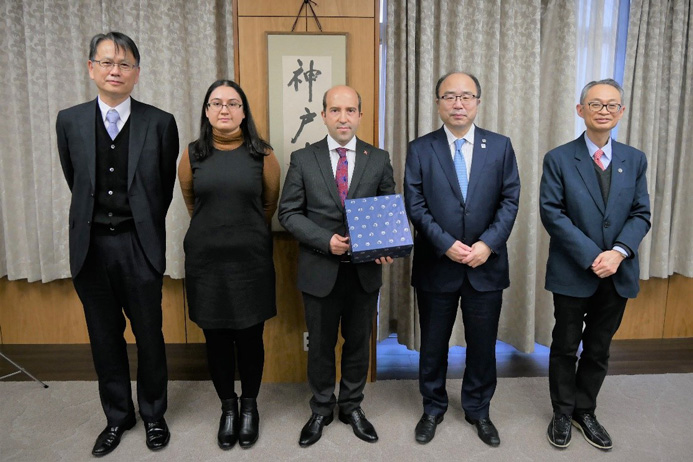 (International Affairs Planning Division)