Kobe University Newsletter "Kaze" Vol. 10
April 26, 2021
Info
Keywords: Info, International relations, Students, Education, People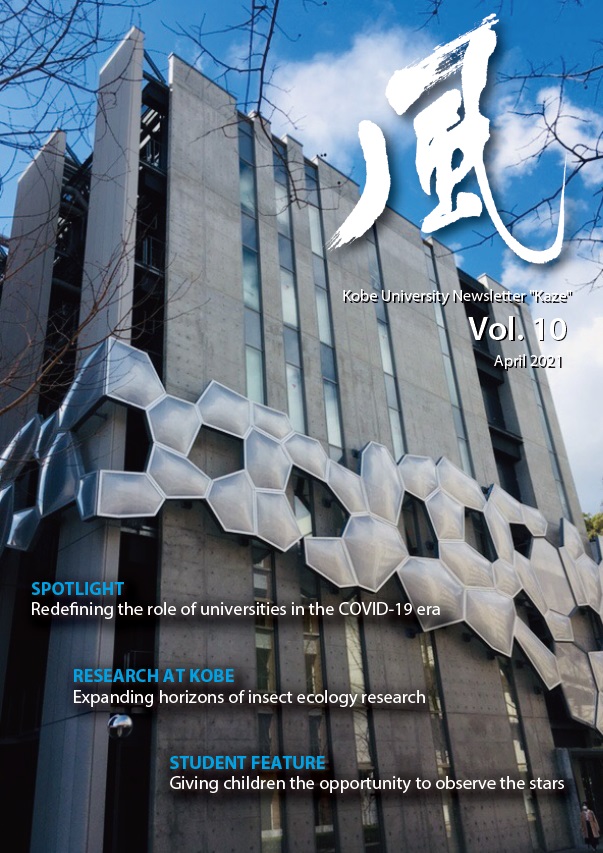 We are pleased to announce that the tenth issue of Kobe University's biannual English-language newsletter is now available to read here.
"Kaze" Vol. 10 introduces the latest news on research and international activities at Kobe University, as well as insightful interviews with faculty members and students. This new issue contains an uplifting in-depth feature on how researchers across the university are tackling various coronavirus-related problems. We also bring you an interview with Associate Professor Sugiura about his startling discovery of a beetle species that can escape via a frog's behind, and delve into our history to find out about Kobe University's longest serving professor (who was an American).
We hope that you enjoy the varied articles in this latest issue.
You can browse through back numbers of "Kaze" along with other English-language publications here:

Institute for Promoting International Partnerships - Publications
(International Affairs Planning Division)