Kobe University's eXtreme project for holographic technology relaunched as 'HoLM'
April 27, 2021
Info
Keywords: Info, Research, Technology
On April 1, the eXtreme project for holographic technology at the Organization for Advanced and Integrated Research was rebranded 'HoLM (Holographic Live Imaging & Manipulation)'.
The new name and logo have been chosen with the aim of increasing international recognition of the project's cutting-edge research activities and results, including the novel holographic microscope.
The HoLM logo was designed to resemble the flashing light that radiates from a laser.
The ring of blue light also symbolizes the Big Bang, showing the moment that a new world comes into existence, that is to say, the project's unlimited potential. HoLM will boost its activities with the aim of becoming an international hub for optical control and imaging.
To find out more about how the project aims to revolutionize optical control and imaging, please visit HoLM's English language webpage (launched on April 1).
There is also a new 'Spotlight' article introducing the project on the Research at Kobe website.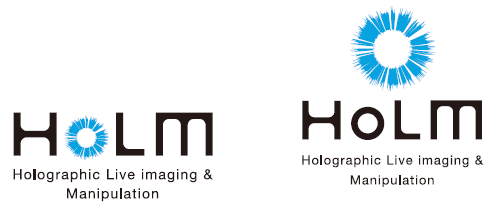 (Office of Research Management & Organization for Advanced and Integrated Research)