Industry-academia-government collaboration establishes mass coronavirus vaccination system at Kobe's Noevir Stadium
June 4, 2021
Info
Keywords: Info, Collaborations, Society, Health
-Aiming to deliver rapid and effective inoculations based on Japan's first mass vaccination model developed through collaborations between industries, universities and the government-
May 21, 2021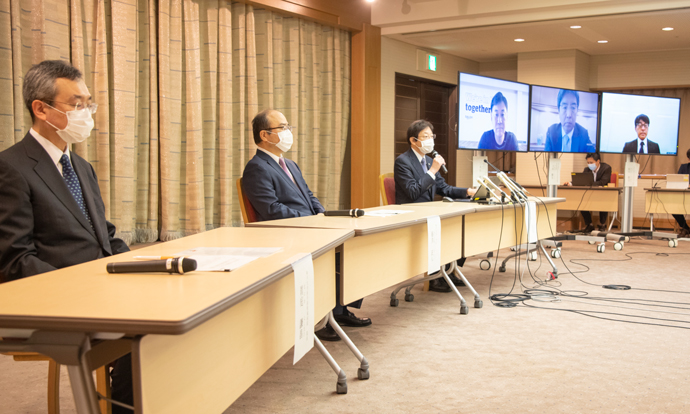 Kobe University, Kobe University Hospital, Kobe City, Jikei University School of Medicine Department of Surgery, SBC Medical Group, Rakuten Vissel Kobe, Rakuten Group and Rakuten Medical Japan have been working together to set up a large scale vaccination center at Noevir Stadium, the home of J-League Soccer team Vissel Kobe. The collaboration's aim is to establish a rapid and effective vaccination system.
This is Japan's first industry-academia-government collaboration to produce a mass vaccination model, with the goal of vaccinating people against the novel coronavirus in a speedy and efficient manner. To begin with, reservations will start on May 22 (Saturday) with vaccinations commencing on May 31 (Monday), with eventual plans to vaccinate thousands of people per day at the stadium. The eight organizations have already collaborated with the chosen venue to set up the necessary equipment and are doing their utmost to work together to vaccinate people swiftly and bring the coronavirus crisis to an end as soon as possible.
In this collaboration, Kobe City is the main implementer and will oversee all aspects of the vaccination operation. Kobe University and the University Hospital will dispatch health care workers (including doctors, medical interns, medical students, nurses and pharmacists) mainly on weekends, while SBC Medical will supply the necessary health care workers on weekdays. In addition, Kobe University Hospital and SBC Medical have also been providing expert advice on the medical requirements for the vaccination operation and its efficiency. Jikei University's Department of Surgery has been lending their support to all aspects of these efforts and will supply doctors on both weekdays and weekends.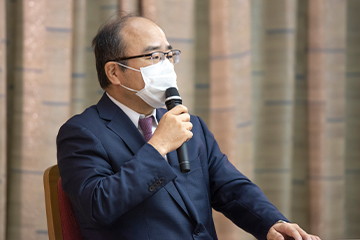 Vissel Kobe is providing areas of the Noevir Stadium for the vaccination facilities, as well as support staff including medical personnel such as the soccer team's doctor. Rakuten has been working closely with Kobe City on operation planning at the venue, staff dispatch and system planning, ensuring that all the necessary supplies are provided, while Rakuten Medical has been coordinating with medical institutions to make sure that there are sufficient medical personnel. Furthermore, Rakuten and Rakuten Medical have acted as coordinators between all the collaborators to come up with fundamental solutions for various issues related to vaccination policy.
Kobe University's President Fujisawa said: 'As a university we have a great obligation to utilize our educational, research and human resources to continuously contribute towards society. Kobe University and Kobe University Hospital lend their full cooperation to this industry-academic-government collaboration to deliver mass novel coronavirus vaccinations.'
The eight organizations will carry out this mass vaccination operation swiftly and efficiently with aim of combatting the novel coronavirus as soon as possible.
(Public Relations Division)