Kobe University Newsletter "Kaze" Vol. 11
November 2, 2021
Info
Keywords: Info, International relations, Students, Education, People, Culture, media & publishing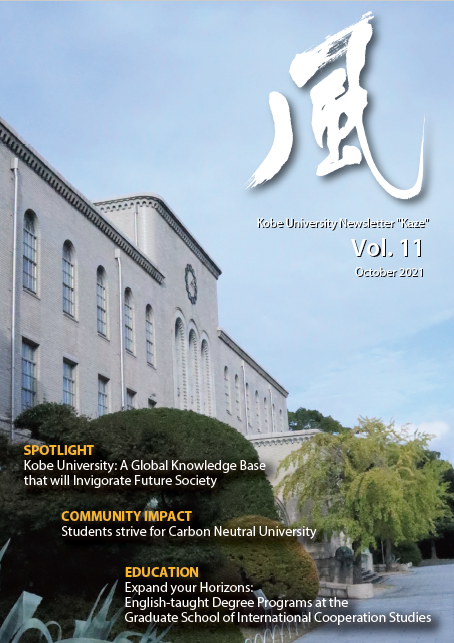 The eleventh issue of Kobe University's biannual English-language newsletter is now available to read here.
On the eve of our 120th anniversary, "Kaze" Vol. 11 looks to the future to see how Kobe University can build upon its strengths and flexibly respond to the changeable needs of a post-corona world. The latest issue features an interview with President FUJISAWA Masato on his vision for the university as global knowledge base centered on multidisciplinary co-creation and cooperation, a discussion between Professor Alexander and Professor Hashino on diversity, and an article on what students are doing to make Kobe University carbon neutral.
Other features include interviews with current international students and why postgraduates should enroll on one of the Graduate School of International Cooperation Studies' English-taught Degree Programs.
We hope that you find it an interesting and informative read.
You can browse previous issues of "Kaze" along with other English-language publications here:
Institute for Promoting International Partnerships - Publications.
(International Affairs Planning Division)