The 6th Annual International Conference on Applied Econometrics in Hawaii was held by the Graduate School of Economics, Kobe University
November 19, 2021
Info
Keywords: Info, International relations, Collaborations
The 6th Annual International Conference on Applied Econometrics in Hawaii, hosted by the Graduate School of Economics, Kobe University, took place virtually on November 9th, 2021. As a flagship event of the Graduate School of Economics since 2015, the Hawaii Conference has been providing young researchers at leading universities in Pacific Rim countries with invaluable opportunities for academic interaction. The goal of the Hawaii Conference is to promote international joint research and to invigorate the academic activities of Kobe University and partner universities. Even though the Hawaii Conference in 2020 was canceled due to the COVID-19 pandemic; the 2021 conference was the first to be conducted as a real-time webinar, and it was attended by distinguished economists from the University of Hawaiʻi at Mānoa, Nanyang Technological University, National Taiwan University, and Kobe University.
Professor KINUGASA Tomoko from Kobe University served as the moderator for the 6th Hawaii Conference. The event commenced with opening remarks from Professor Denise Eby Konan (Dean of the College of Social Sciences, the University of Hawaiʻi at Mānoa) and Professor MATSUBAYASHI Yoichi (Dean of the Graduate School of Economics, Kobe University). As the keynote speaker, Professor Emeritus Sumner La Croix (of the University of Hawaiʻi at Mānoa) delivered an inspiring lecture on environmental economics. Six outstanding researchers, including Associate Professor MOTEGI Kaiji and Assistant Professor David Wolf from Kobe University, offered interesting presentations and fruitful discussions on a wide range of topics such as applied microeconomics, social network analysis, panel data analysis, and time series econometrics. The conference concluded with closing remarks from Associate Professor Qu Feng (Head of Economics Division, School of Social Sciences, Nanyang Technological University, Singapore).
Up until the 5th meeting, the Hawaii Conference used to be a closed, in-person event held in Honolulu, Hawaii. The 6th meeting was a great opportunity to open up the conference to the world. Using the Kobe University website, Facebook, Twitter, and digital posters and brochures, the organizers of the 6th Hawaii Conference invited faculty members and graduate students from the participating universities to be the audience. This resulted in around 50 people watching the conference. The great success of this 6th Hawaii Conference has pioneered a new method of enhancing international academic collaborations.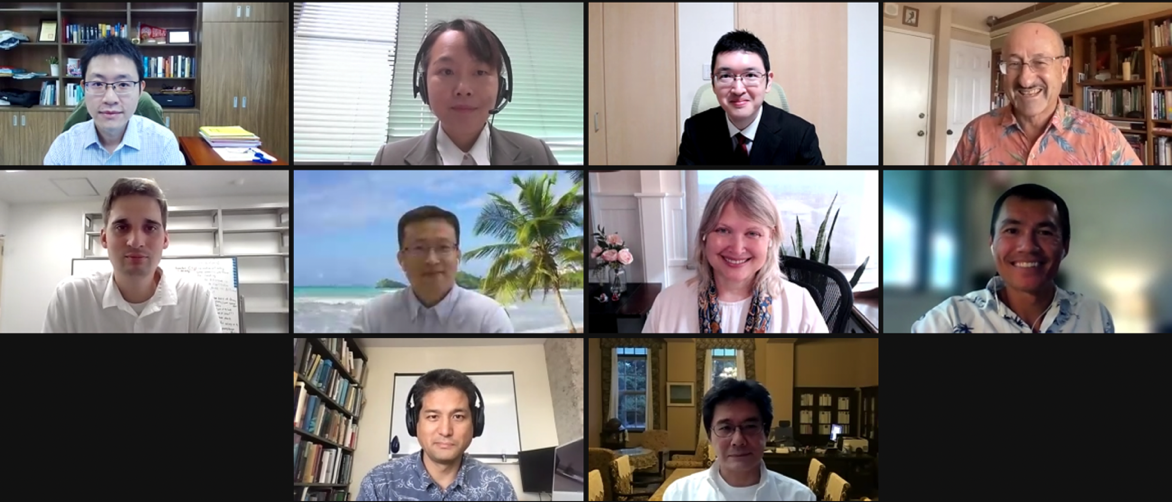 (Graduate School of Economics)