Faculty of Maritime Sciences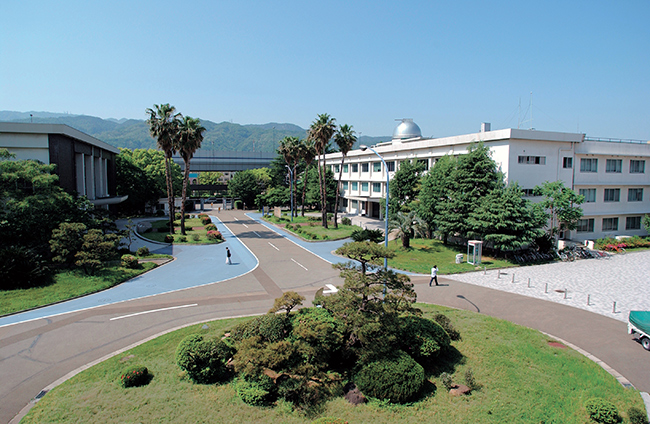 At a glance
898

Undergraduates enrolled

181

Graduates enrolled

34

International students enrolled

80

Faculty members
The Faculty of Maritime Sciences was established in October, 2003 with the integration of Kobe University of Mercantile Marine, which originated from the private Kawasaki Merchant Marine School founded in 1917.
The mission of this faculty is to foster experts who possess a comprehensive knowledge of the marine sciences and are able to use this knowledge to contribute to the field of global transportation and logistics.In April 2013, the faculty embarked on a new chapter with restructured departments in response to the university's globalization. The Department of Global Transportation Sciences provides students with the education necessary to be marine logistics engineers and management specialists in international logistics and transportation. The Department of Ocean Safety Systems Science trains specialists in marine safety and marine environments who can contribute to the establishment of the safe and secure society. The Department of Marine Engineering educates students to become engineers who can undertake advanced work in specialized areas as well as marine engineers for large vessels. On top of that, the International Maritime Research Center, and the training ship "Fukae Maru" co-operate with the faculty. Students can advance to the Master's Program of Maritime Sciences in the Graduate School of Maritime Sciences or to the Sea Training Course after graduation.
Undergraduate Program
Global Transportation Sciences
Ocean Safety Systems Science
Marine Engineering
Relevant Course: Sea Training Course
Address
5-1-1 Fukae-minamimachi, Higashinada-ku, Kobe 658-0022 Japan
Tel. +81(0)78-431-6200
E-mail: qa@maritime.kobe-u. ac.jp
http://www.maritime.kobe-u.ac.jp/index_e.html
* To avoid spambots, we have inserted a space before "ac.jp". Please delete the space when you email us.