Passing on the lessons from disaster
April 10, 2019
Office for Earthquake Recovery and Disaster Science Research
Office for Earthquake Recovery and Disaster Science Research
In December every year the Japan Kanji Aptitude Foundation announces a kanji (Chinese character) of the year, voted for by members of the public. The kanji chosen to represent 2018 for Japan was "disaster" (災 pronounced wazawai or sai). This is not surprising, as a string of natural disasters hit Japan in 2018: strong earthquakes in Hokkaido, Osaka and Shimane, typhoons, torrential rains that caused flooding and landslides, and a record-breaking hot summer.
Kobe was also stricken by disaster in 1995 – the Great Hanshin-Awaji Earthquake, which left over 6,000 people dead or missing, destroyed 80,000 houses, and damaged industrial structures to a cost of about 7 trillion yen.
We cannot stop natural disasters from occurring, but we can prepare for them, lessen the damage, and aim for swift relief and recovery. We can also learn from previous experiences. The Kobe University Library has archived materials about the 1995 earthquake in the Great Hanshin-Awaji Earthquake Disaster Materials Collection, and in 1996 the University established the Research Center for Urban Safety and Security. Thanks to initiatives like this, University members were able to use the community's hard-earned knowledge to contribute to recovery efforts in the aftermath of the 2011 Great East Japan Earthquake, dispatching medical teams, student volunteers and emergency rations to the area.
Now Kobe University has teamed up with other disaster-specialist institutions to create something positive from their experiences. Tohoku University and Kobe University concluded a comprehensive agreement in the area of disaster science in October 2011, and in January 2012 Kobe University established the Office for Earthquake Recovery and Disaster Science Research. Working closely with universities and local government in the Tohoku region of Japan, the Office provides support for groups involved in disaster recovery efforts and disaster science research activities.
Kobe University President Hiroshi Takeda is very clear about the Office's goals, saying, "I believe that it is the University's mission as a higher education institution to use our accumulated resources and knowledge to respond to the common issues in disaster recovery and mitigation faced by humanity".
The Office is strengthening the network between disaster area universities, library facilities and related institutions, and providing partners with Kobe University's repository of knowledge gained from analyzing disaster-related documents. Its members are active in many fields. They support town rejuvenation efforts through exchange activities with students in the affected areas. They have contributed to cultural heritage preservation by organizing miniature reconstructions of disaster-hit towns before they were destroyed. From a business administration perspective, they assess the impact of aid on business recovery, and carry out surveys of local government budget planning related to post-disaster reconstruction. The Office also organizes academic events in Kobe to share information and raise awareness.
"We will continue to work with affected areas to pinpoint their needs, deepening our collaboration with other universities and local government both in Japan and overseas, in order to provide long-term and sustainable support", asserts Office Director Professor Kazuro Sugimura. "In order to achieve this task, we hope to gain cooperation from all over the world."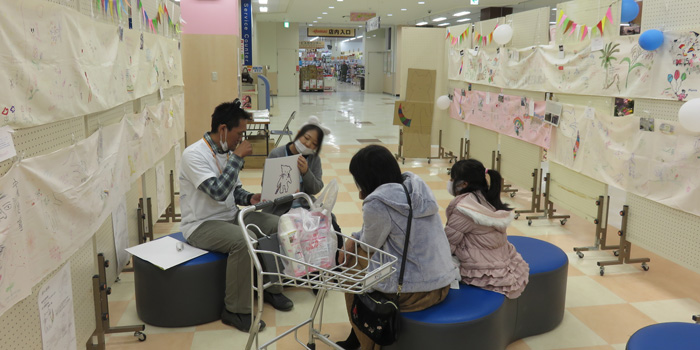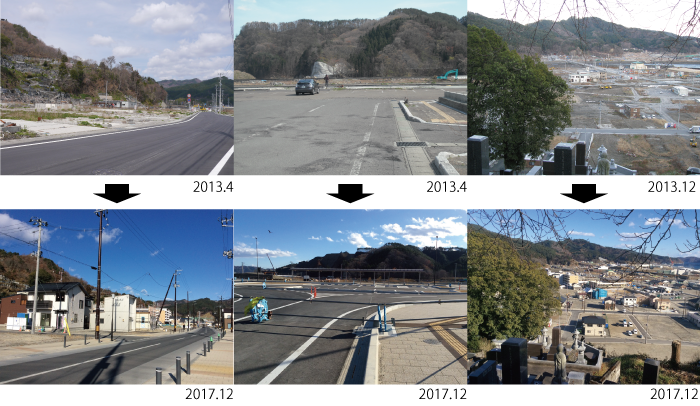 Note: this article is also available as a PDF in Vol. 06 of the Kobe University Newsletter "Kaze".
Related links