About Kobe City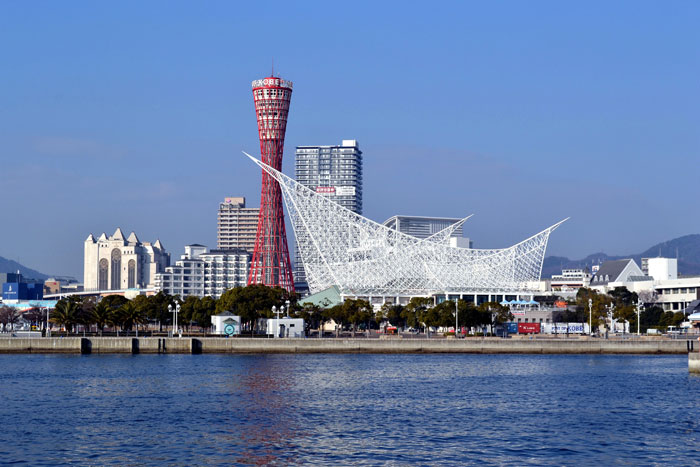 The City of Kobe is the capital of Hyogo Prefecture. Sandwiched between the Rokko mountain range in the north and the Inland Sea of Seto in the South, it is endowed with an overall mild climate averaging 17.0C (62.6F) with four seasonal changes.
Kobe is accessible by land, sea, and air. Tokyo is only 2 hours and 50 minutes away by Shinkansen Bullet Train, and 1 hour and 20 minutes away by plane. There are several famous cities and spots of interest, such as Himeji, Kyoto, Nara, and Osaka within easy reach.
Ever since Japan was opened to the world, Kobe has been a cosmopolitan port city where people, goods, and information from around the globe are in constant motion. Now, Kobe has a population of 1.54 million including 42,000 foreign residents from as many as 132 different countries, and is well known throughout Japan as being an "international city". With a diverse population of foreign residents and the resulting facilities and amenities established by and for such foreign communities, Kobe is uniquely qualified to support a comfortably refined lifestyle for any individual from any country. A wide variety of international food and ingredients, such as Halal food,
Vietnamese food, and Russian food are easily available here in Kobe.
City of Design Kobe
On October 16, 2008, Kobe joined UNESCO's Creative Cities Network.
As part of its efforts to promote mutual understanding of different cultures, the United Nations Educational, Scientific, and Cultural Organization (UNESCO) established the Creative Cities Network in 2004. The Network's objective is to encourage cooperation and thereby facilitate mutual exchange worldwide among "creative cities," which are committed to city revitalization by strengthening their
cultural industries.
Network members can be designated in one of seven categories: 1)Literature; 2)Cinema; 3)Music; 4)Crafts and Folk Art; 5)Design; 6)Media Arts; and 7)Gastronomy.
Henceforth, Kobe will demonstrate its attractions to the world as Kobe UNESCO City of Design.
First in Japan, Oldest in Japan
Jazz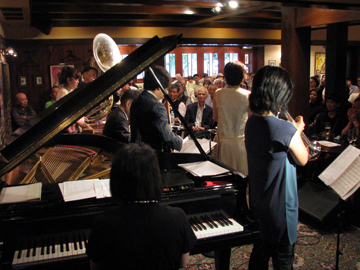 The birthplace of Japanese jazz.
The Kobe Muslim Mosque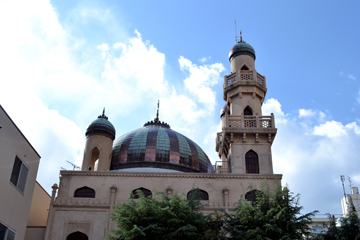 The oldest mosque in existence in Japan.
Overview
Population

1,538,330

Website