Graduate School of Agricultural Science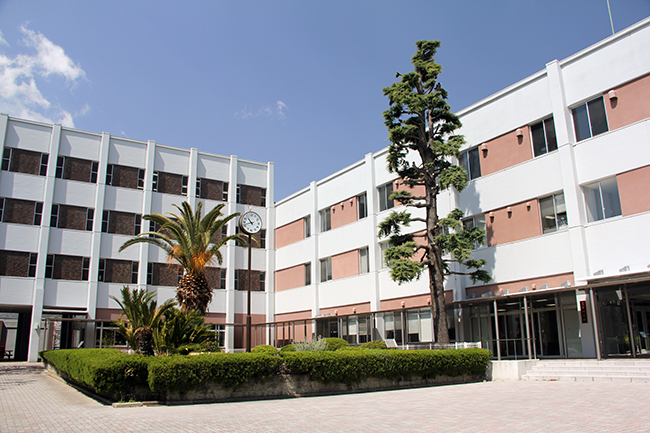 At a glance
676

Undergraduates enrolled

320

Graduates enrolled

45

International students enrolled

83

Faculty members
The mission of agricultural science is to realize sustainable human society through the promotion of basic and advanced researches and education for the production, management, utilization and the development of foods and bioresources that support our daily lives and the conservation of natural and agro-ecosystems.
To achieve this goal, Graduate School of Agricultural Science, consisting of the three departments and six divisions, provides students with ample opportunities for higher education and research in a wide range of subjects related to "Food, Environment and Health/Life".
Department of Agricultural Engineering and Socio-Economics aims at the development of an integrated system for the production, distribution and consumption of foods through the collaboration of agricultural engineering and social-economics. Department of Bioresource Science aims at the development, utilization and improvement of animal and plant resources that ensure the production of high quality foods and other biological materials for human use. Department of Agrobioscience aims at the understanding of mechanisms underlying complex agro-life systems to enhance food safety and the development of high quality agricultural products through combined disciplines of biology and chemistry.
At present, there are 83 faculty members teaching 320 students (including 45 international students) in the master's and doctoral programs. Students can acquire not only advanced knowledge and skills in specialized fields but also grow diverse viewpoints and deep insights into the integrated agricultural science. Our staff members help students become competent researchers who possess originality, creativity and credibility; teachers for higher education; and professional leaders possessing specialized knowledge and skills needed for our local and international society.
Master's and Doctoral Program
Agricultural Engineering and Socio-Economics
Agricultural Engineering
Food and Environmental Economics
Bioresource Science
Animal Science
Plant Science
Agrobioscience
Applied Chemistry in Bioscience
Agroenvironmental Biology
Address
1-1 Rokkodai-cho, Nada-ku, Kobe 657-8501 Japan
Tel. +81(0)78-803-5921
E-mail: ans-soumu@office.kobe-u. ac.jp
http://www.ans.kobe-u.ac.jp/english/
* To avoid spambots, we have inserted a space before "ac.jp". Please delete the space when you email us.