Graduate School of Engineering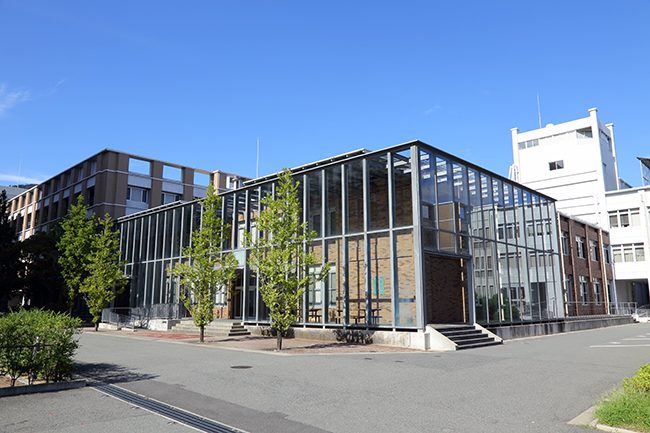 At a glance
2,380

Undergraduates enrolled

857

Graduates enrolled

107

International students enrolled

138

Faculty members
Established in April 2007 as an educational and research institute aimed at providing engineering knowledge, fundamental and applied technologies directly related to a symbiosis and sustainable development of society.
Departments in this Graduate School is arranged in a similar way as the Faculty of Engineering to offer a consistent educational system from undergraduate to graduate school. The Graduate School of Engineering offers the following five departments in both the Master's and Doctoral Programs: Architecture, Civil Engineering, Electrical and Electronic Engineering, Mechanical Engineering, and Chemical Science and Engineering. By covering a wide range of interdisciplinary academic fields (environment, nanomaterial, information and telecommunication, life science, energy, robot, safety etc.), these five departments will create new technologies for the betterment of society.
Master's Degree Program
The Graduate School of Engineering is committed to cultivate human resources with a wide range of knowledge in their specialized field, and interdisciplinary perspectives. The school especially focuses on fostering researchers and highly specialized professionals who are rich in creativity, and broad in perspectives. Students receive a Master of Engineering upon completion of this program.
Interdisciplinary Engineering Multi-Major Course
This course is designed for students in Master's Program to provide an education for highly advanced interdisciplinary multiple fields. Students who completed the course will be granted a certificate of completion.
Health, Welfare and Medical Engineering Course
This course is prepared in the framework of the Master's Program to educate students for leaders in the fields of health, welfare and medical engineering as well as of their own department.
Doctoral Program
This program further develops and deepens the coursework offered in the Master's Program. The Doctoral Program is designed to foster researchers, academic members of higher education and research institutions, as well as highly specialized professionals who are creative, international-minded, and have an excellent ability to establish, explore, and solve problems by themselves. Either a Doctor of Engineering or a PhD will be granted upon completion of the program.
Architecture
Spatial Design
Architectural Planning, History and Theory
Engineering of Building Structures
Architectural Environmental Engineering
Civil Engineering
Engineering of Human Safety
Engineering of Environmental Symbiosis
Electrical and Electronic Engineering
Physical Electronics
Computer and Information Engineering
Mechanical Engineering
Thermo-Fluid and Energy
Mechanics and Physics of Materials
Design and Manufacturing
Chemical Science and Engineering
Applied Chemistry
Chemical Engineering
Address
1-1 Rokkodai-cho, Nada-ku, Kobe 657-8501Japan
Tel. +81(0)78-803-6350
E-mail: eng-kyomugakusei@office.kobe-u. ac.jp
http://www.eng.kobe-u.ac.jp/en/
* To avoid spambots, we have inserted a space before "ac.jp". Please delete the space when you email us.