Graduate School of Law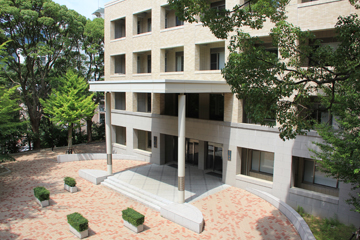 At a glance
828

Undergraduates enrolled

330

Graduates enrolled

72

International students enrolled

61

Faculty members
The Department of Legal Studies and the Department of Political Science endeavor to provide students with the most current academic knowledge in the areas of law, political science, international relations, and political and diplomatic history.
We strive to provide educational opportunities for future academics, business or bureaucratic specialists, and current legal professioals and others with work experience.
The Department of Professional Legal Education (Kobe University Law School) aims to train knowledgeable and skillful lawyers for the future.
Professional Degree Program
Professional Legal Studies
Professional Transaction Law
Professional Public Law
Advanced Legal Areas
Doctoral Program
Academic Legal Studies
Academic Transaction Law
Academic Public Law
Theory and History of Law
Political Science
Political Theory
International Policy Analysis
Analysis of Contemporary Politics
Address
2-1 Rokkodai-cho, Nada-ku, Kobe 657-8501 Japan
Tel. +81(0)78-803-7234
E-mail: law-kyomu-kenkyuka@office.kobe-u. ac.jp
http://www.law.kobe-u.ac.jp/english/
* To avoid spambots, we have inserted a space before "ac.jp". Please delete the space when you email us.