Graduate School of System Informatics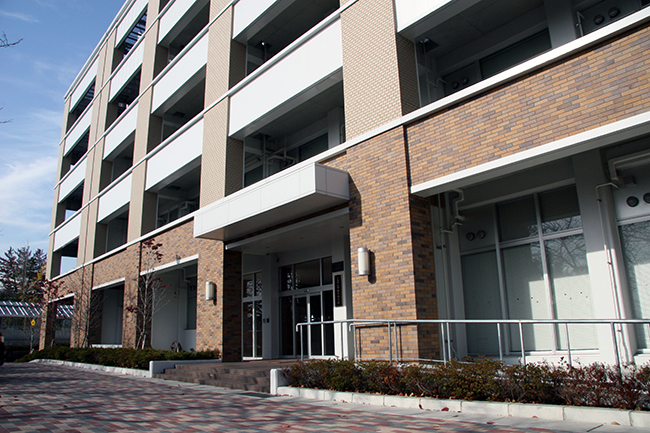 At a glance
-

Undergraduates enrolled

228

Graduates enrolled

36

International students enrolled

41

Faculty members
The Graduate School of System Informatics, which consists of three departments: Systems Science, Information Science, and Computational Science, was established on April 1, 2010.System Informatics is an academic field that strives to contribute to the development, processing, and utilization of "system information".
What is system information? It is meaningful information that exists within a large-scale, complex "system" based on high-speed, large-capacity computing technology. The term "system" used here does not refer to the so-called information system, but rather to a broad "system" covering a variety of areas, from engineering to nature and society, including, people, living organisms, social activities, artificial products, space, earth and the like.
The Graduate School of System Informatics offers Master and Ph.D. programs in System Science, Information Science, and Computational Science. Students can continue in a consistent program from Master's to the Ph.D. degree. Upon completion of the Master's Program, students receive a Master's degree in System Informatics or in Engineering. Those who continue will receive a Doctor of Philosophy,Doctor of Philosophy in System Informatics,or Doctor of Philosophy in Engineering upon completion of their program. Moreover, students who pursue and complete the Computational Science Intensive Course are awarded a Doctor of Philosophy in Computational Science.
Master's Degree Program
The Master's Program is geared toward creating highly creative, advanced professionals possessing an interdisciplinary perspective as well as a broad knowledge in each departmental field.
The program provides students with highly professional education through basic departmental courses and application courses in their main department. It also enhances the student's multidisciplinary education by establishing common courses within the Graduate School of System Informatics and by introducing inter-graduate-school courses.
Doctoral Program
The Doctoral Program is designed to promote education and research by fostering researchers, faculty members of higher education research facility and professionals who have advanced independent research skills, high creativity, and an international mindset for identifying, exploring and resolving problems.
The program establishes rigorous courses related to the student's doctoral thesis. Students are required to give presentations over a length of time in investigational research, problem excavation, research planning, research implementation, research result organization, and methods for solving unresolved issues.
In addition, this program introduces a system of professional courses taught by multiple faculty members as well as cross-graduate-school courses. As a result, human resources gain advanced expertise and a wide perspective.
Systems Science
Fundamentals of Systems Science
Innovation of Systems Science
SInformation Science
Foundation of Information Sciences
Intelligent Informatics
SComputational Science
Fundamentals of Computational Science
Innovation of Computational Science
Address
1-1 Rokkodai-cho, Nada-ku, Kobe 657-8501 Japan
Tel. +81(0)78-803-6350
E-mail: eng-kyomugakusei@office.kobe-u. ac.jp
http://www.csi.kobe-u.ac.jp/english/
* To avoid spambots, we have inserted a space before "ac.jp". Please delete the space when you email us.