Research Institute for Economics and Business Administration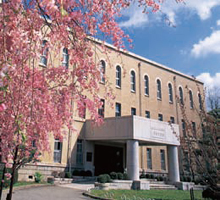 Established in 1919 as the Commercial Research Institute of the Kobe Higher Commercial School, the Research Institute for Economics and Business Administration (RIEB) has the longest history of all social science research institutes affiliated to national universities in Japan. It is also the only research institute within all universities in Japan that focuses on the dual fields of economics and business administration.

Our primary objective is to advance the frontier of academic research in the fields of economics and business administration, emphasizing publications in international refereed journals.

In pursuit of our primary objective, RIEB has vigorously involved itself in cutting-edge research activities. Areas of particular focus where notable results have been achieved include:
(i) development of global economy with diversity;
(ii) finance and macroeconomic dynamics;
(iii) technology management and international competitiveness; and
(iv) theoretical and empirical studies on accounting systems.
In 2011, RIEB launched The Japanese Accounting Review (TJAR), currently the only international refereed journal in accounting based in Japan. TJAR welcomes innovative works in all areas of accounting related not only to the Asia-Pacific region, but all parts of the world. Along with the regular publication of TJAR, the annual TJAR International Conference is held every year. In addition to the TJAR conferences, RIEB hosts various seminars and symposia at both national and international levels throughout the year.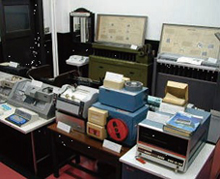 Another important objective of RIEB is to collect and maintain historically valuable materials. The affiliated Integrated Center for Corporate Archives collects and maintains historical documents pertaining to business administration. Our collections include highly-regarded archives such as the "Kanebo Collection" and the "Kanematsu Collection." In 2014, the RIEB Business Mechanization Exhibition was certified as a 'Satellite Museum of Historical Computers' by the Information Processing Society of Japan for its collection of early computing machines including the first punch-card sorter manufactured in Japan, which was developed through cooperation between Kobe University and Kanegafuchi Jitsugyo in the 1940s. The one displayed here is the only punch-card sorter produced in Japan that has survived until today.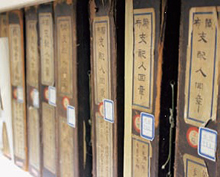 In addition to our academic objectives described above, we also seek to contribute to society through educational activities that are founded upon our academic achievements as well as industry-academia collaborative projects.
Address
2-1 Rokkodai-cho, Nada-ku, Kobe 657-8501 Japan
Tel. +81(0)78-803-7270
E-mail: office@rieb.kobe-u. ac.jp
https://www.rieb.kobe-u.ac.jp/en/
* To avoid spambots, we have inserted a space before "ac.jp". Please delete the space when you email us.