European Researchers' Night Japan 2023 was held at Kobe University
August 3, 2023
Info
Keywords: International relations
On July 26, European Researchers' Night Japan 2023 was jointly held by EURAXESS Japan and the Institute for Promoting International Partnerships, Kobe University. EURAXESS Japan is one of the European Commission's initiatives, and Kobe University has been supporting its activities, such as public relations for Europe-Japan researchers' exchanges since 2020.
10 researchers affiliated with Kobe University gave in-person or online presentations of their research at this event.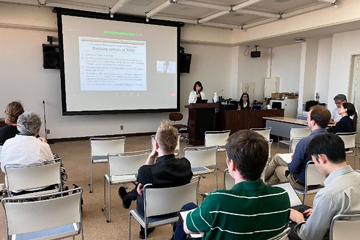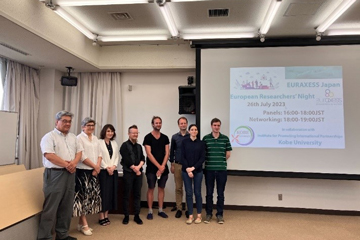 Presentations were followed by a lively networking session where participants exchanged information.
(Global Engagement Division)