Driving innovative research
October 19, 2016
Communications Division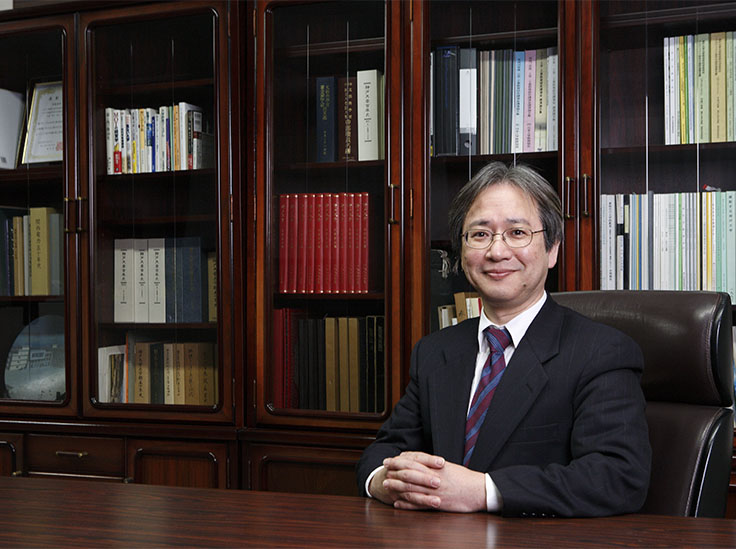 The challenge to seek out and cultivate unique multidisciplinary research paths has been embraced by executive vice president Matsuto Ogawa, who wants to promote innovation at Kobe University
After completing his doctorate of electronic engineering at the University of Tokyo in 1985, Matsuto Ogawa took the road west to Kobe to assume a position as a research associate in the Department of Electronics at Kobe University. He was driven by admiration for a pioneer of electric vehicles.
"I knew Kobe University as the place where one of Japan's pioneering electrical engineers, Professor Seiichi Hirota, established the Faculty of Engineering," says Ogawa. "So as an electronic engineer, Kobe University was very attractive. I remember being impressed by the university's strengths not only in the natural sciences but also in social science, economics and commerce, which are necessary aspects of every technological innovation. The fact that Kobe is famous for its superior restaurants, bakeries and confectionaries definitely sweetened the prospect too."
Over the three decades since, Ogawa has led a research group in Kobe University's Department of Electrical and Electronic Engineering, served as dean of the Graduate School of Engineering, and is now executive vice president in charge of research and industry-university cooperation. In this role he oversees transformative initiatives designed to elevate Kobe University to a world-class research institution.
Quantum mechanical design
In 1992, Ogawa was invited to the IBM T. J. Watson Research Center in New York by Leo Esaki, a famous Japanese physicist who was awarded the Nobel Prize in 1973 for his work on electron tunneling in semiconductors. "I worked there for two years with Professor Esaki and Emilio Mendez, a remarkable physicist and one of the pioneers of modern semiconductor technologies," says Ogawa, who is quick to recall the many other prominent physicists he encountered. "It was a very exciting time and an unforgettable experience in my life."
His work at the IBM T. J. Watson Research Center led to research on quantum device physics. "It put me on the path to later research in which I introduced the concepts of quantum mechanical design and simulation for nanoscale devices based on Green's function, which is one of the universal fundamental principles in quantum physics and electrodynamics," says Ogawa.
For the first time, quantum mechanical design of nano-scaled devices formulated, in a versatile way, the quantum processes that complicated electrical engineering at the nanoscale. For his significant contribution to the field, Ogawa has received a string of Japanese and international awards.
A vision for the future
Kobe University comprises 11 undergraduate faculties and 14 graduate schools covering almost every field in the humanities, social sciences and natural sciences, including medical and health sciences. With more than 1,600 faculty members and 17,000 students, it is one of Japan's top national universities.
As executive vice president in charge of research and industry-university cooperation, Ogawa has taken on responsibility for developing strategies and evaluation systems to enhance Kobe University's research performance, integrity and infrastructure.
"My challenge, and that of the university, is to realize the strong vision of our new president, Professor Hiroshi Takeda, to continue Kobe University's growth as an outstanding research university, guided by our university's founding principles of freedom, integrity, and cooperation," says Ogawa.
Central to this vision is the focus on advanced trans-disciplinary research and flagship research projects, as well as the establishment of exchange agreements with overseas partner universities and faculties — Kobe University now has more than 300 such agreements.
In addition, Kobe University has been conducting cutting-edge industry-related research in collaboration with research organizations and private companies, as well as local and national government. The Innovative Bio-Production Kobe project is one such example. With the support of the Ministry of Education, Culture, Sports, Science and Technology, the project involves more than 14 industry partners ranging from chemical manufacturers to food companies. The nationally renowned Center for Membrane and Film Technology, too, maintains collaborative ties with more than 50 companies to develop key elemental environmental and energy technologies. Kobe University as a whole is part of more than 30 comprehensive agreements with various industry partners and governmental organizations. 
The university's graduate schools are fundamental to its research success, and in 2016 it will open its 15th graduate school, the Graduate School of Science, Technology and Innovation.
"This new graduate school will further enhance trans-disciplinary research, and through it we intend to develop students with entrepreneurial and innovation management skills as future technology and industry leaders. I am very proud of this new graduate school, and I believe it will be a vital element of our vision, helping us to achieve global top-100 status as a research university."
Kobe city
Situated near some of Japan's most advanced research facilities including the world-class SPring-8 synchrotron facility, the state-of-the-art SACLA x-ray free electron laser, and the K computer — one of the world's most powerful supercomputers — Kobe University is uniquely placed to lead collaborative initiatives at the intersections of traditional disciplines.
Twelve of Kobe University's current flagship research projects are housed at the university's Integrated Research Center (IRC) on the Port Island research and development cluster adjacent to Kobe city. These flagship projects include the Innovative Bio-Production Kobe project, the Research Project for Membrane Technology, and the new Smarter, Sustainable, Resilient City Project. Several kilometers along the coast east of Port Island is another flagship project, the Kobe Ocean-Bottom Exploration Center.
Kobe city, which has a population of 1.5 million, aspires to become an international center for medical industries. "Our Graduate School of Medicine is strong in research on cellular signaling mechanisms and bio-membranes, built on the achievements of Dr Yasutomi Nishizuka, discoverer of protein kinase C and a Lasker award winner," says Ogawa. "The school is also active in research on emerging and re-emerging infectious diseases in Indonesia and other Southeast Asian countries and has a research center in Indonesia," he continues. "We have raised a number of eminent basic medicine and life sciences researchers such as Shinya Yamanaka, the creator of induced pluripotent stem cells and a Nobel Laureate."
A new annex of the IRC was completed in 2015 for research into next-generation biopharmaceuticals in collaboration with pharmaceutical companies. "At the opening ceremony of this new research center, Prime Minister Shinzo Abe gave a special encouraging message in anticipation of its success," says Ogawa. "It is an indication of the excitement surrounding Kobe University's innovative research programs."
Ogawa's enthusiasm is not just for the future of the university, but for the students themselves. "In the long term, I would like every one of our researchers to set their own goals and establish their own unique path. I would like to see our graduates act as bridges to peace all over the world, so that our descendants can experience a brighter future."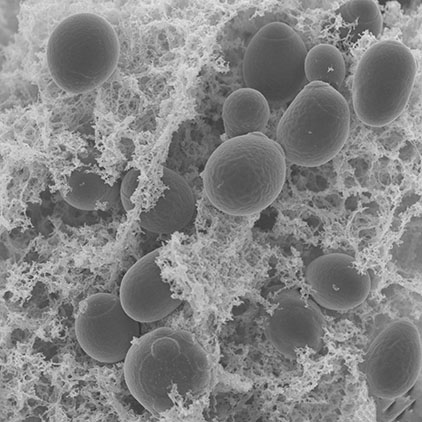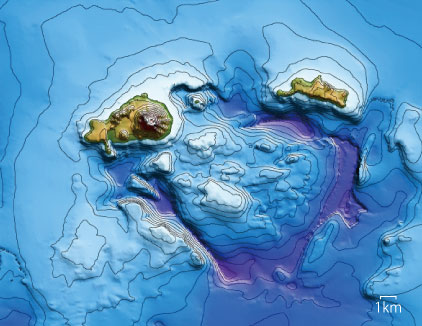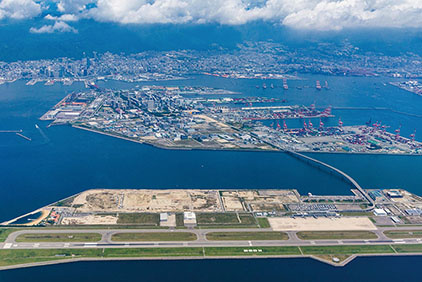 (Communications Division)