New center to tackle issues facing Japan's smaller businesses
March 14, 2023
Graduate School of Business Administration
The SME M&A Research and Education Center is the first of its kind in Japan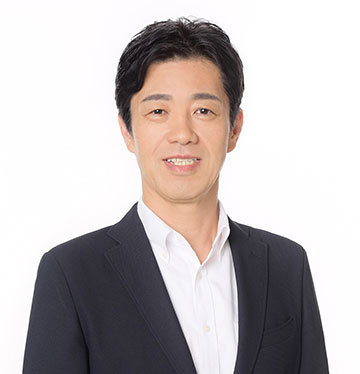 The first research and education hub in Japan focusing on mergers and acquisitions (M&A) of small and medium-sized enterprises (SMEs) has been established in the Graduate School of Business Administration at Kobe University. The SME M&A Research and Education Center will focus on cultivating young researchers.
The center will conduct collaborations between academia and industry with Nihon M&A Center Holdings (Nihon M&A Center HD), using these research results to revitalize business in order to support the continued operation of SMEs with succession issues.
"Up until now there has been hardly any research on M&A of SMEs in Japan, however this is an important theme in terms of issues impacting society." explained Graduate School of Business Administration Professor KUTSUNA Kenji, who is also the director of the new center. "I hope we can apply the practical results of our education and research to the revitalization of not only city-based SMEs but also those in regional areas."
Japan's super-aging population and labor shortages are severely impacting SMEs
A little over 99% of the companies that support Japan's economy are SMEs. However it has been predicted that around 600,000 SMEs will have closed down by 2025 due to business owners growing older and chronic labor shortages. Among these SMEs, companies that utilize highly skilled or traditional techniques are a vital part of local industry. Consequently, the Japanese government has raised their continued operation as an important policy issue. In recent years, there has been an increasing trend in mergers and acquisitions of SMEs in Japan, which is one way of ensuring that these skills and businesses continue, however research has not really focused on this topic. To address this, Kobe University's Graduate School of Business Administration (which has a proven track record of research on SMEs and small-scale operators such as family businesses) and Nihon M&A Center HD (which handles between 500 to 600 merger and acquisition cases per year) are working together to tackle the societal issue of how to keep SMEs in business.
A specialist in finance and entrepreneurship, Professor Kutsuna brought attention to the benefits of M&A 30 years ago as a method to enable the continued operation of SMEs beset by succession issues, establishing a research society within the Osaka Chamber of Commerce and Industry. One of the main members of this research society was President MIYAKE Suguru of Nihon M&A Center HD. Since establishing and then running Nihon M&A Center HD since 1991, President Miyake has built up extensive experience through concluding hundreds of M&A contracts. President Miyake and Professor Kutsuna's meeting 30 years ago is connected to the establishment of this new center at Kobe University. At the signing of the cooperation agreement at the end of September, President Miyake said "I would like to propel research on SME M&As through collaborations with universities, beginning with the comprehensive Kobe University and its business school with a long history."
Empirical Research on M&As deemed to have a significant regional impact
A major pillar of the SME M&A Research and Education Center is the education of young researchers, which will be supported by research funding from Nihon M&A Center HD. Grants of around 1 million yen per project are scheduled to be given to between 5 and 10 projects annually. This partnership will create a synergy between research and actual business practices as Nihon M&A Center HD will provide company data on approx. 7000 cases and facilitate company introductions. An internship program aimed at graduate students and young researchers will also be implemented. In addition, there has been a high level of interest in the endowed course that was already started in April 2022, with around 350 students signing up.
Five research projects were selected from the first round of applications from young researchers.  For one of the selected projects, empirical research is being planned to show that even in M&A where the cost of the merger tends to be emphasized, local SMEs can make decisions that focus on the regional impact rather than monetary value. There are also studies that will explore the effects of middle managers' thoughtfulness and leadership on employees of SMEs that have been acquired. The Center is putting out a call for additional projects as they hope to support research not only in business studies but also from the fields of economics and law, among others.
As for future goals, Professor Kutsuna said that "We will start with a minimum of 5 young researchers a year conducting their research endeavors at the Center, with the aim of supporting around 25 researchers in the future." The Center is also striving towards its policy of holding events such as seminars and training sessions to increase its recognition; the inaugural symposium was held at the end of September 2022.
Related Links
Graduate School of Business Administration