'HoLM'- Towards an international hub for optical control and imaging-
April 23, 2021
Organization for Advanced and Integrated Research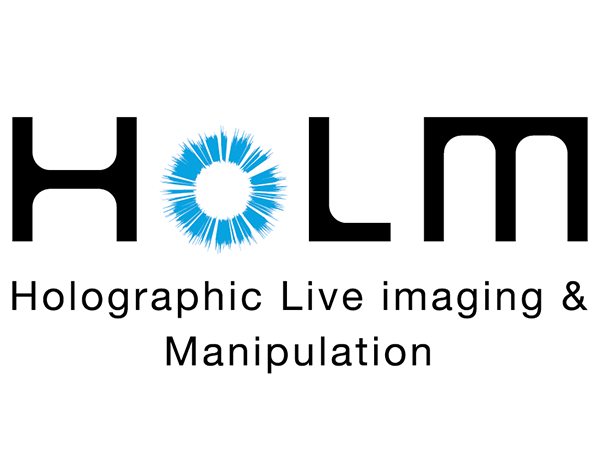 The HoLM (Holographic Live Imaging & Manipulation) project started in October 2018 aiming to advance holographic technology to make the four-dimensional optical measurement and manipulation of micro-life events a reality, and to utilize these techniques in a variety of clinical applications. The project was established as the first 'eXtreme project', Kobe University's largest flagship project at the Organization for Advanced and Integrated Research, which consists of research pilot projects that aim to realize the university's vision: "toward an outstanding research university excelling in advanced and integrated research in the humanities and sciences".
HoLM's Mission
In order to understand the biological activities of humans or other organisms, it is essential to visualize the cellular structures, activities, and functions involved in environmental interactions.
The HoLM project aims to bring about disruptive innovation in the 4D imaging of living organisms (imaging of living 3D structures over time) by increasing the sensitivity, field of view, and data acquisition speed. At the same time, the project implements holographic technology in microscopes to enable the precise performance of simultaneous and complex optical stimulation upon specific cell populations distributed in 3D tissues. This "holographic microscope" should revolutionize life science research by overcoming the limitations of current optical microscopes.
The ultimate goal of the HoLM project is to establish an international hub for optical control and imaging based on our new microscopic technologies and equipment. Furthermore, we plan to make our microscopes accessible to researchers from all over the world, so that this cutting-edge technology can contribute to research in a variety of fields.
HoLM's Project
The HoLM project aims to develop a novel microscope that enables cellular functions to be manipulated using optogenetics. Possible applications include the manipulation of higher order brain functions, and the visualization of plant stem cell processes.
Core technology
Programmable three-dimensional light stimulation with simultaneous three-dimensional observation.
Multimodal (Fluorescence, phase, polarization, wavelengths): Multiplexing
Computer reconstruction (autofocus)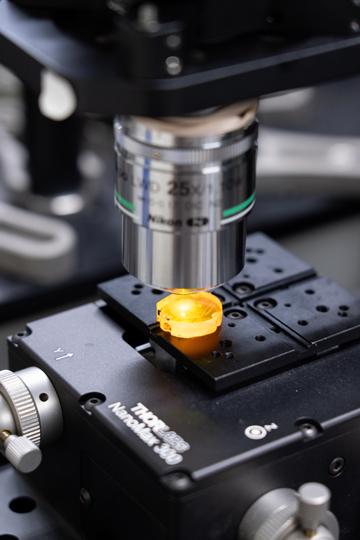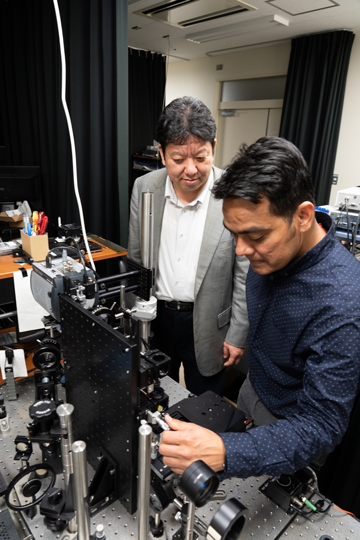 Message from the project leader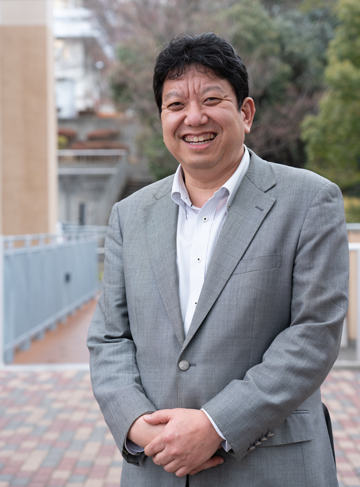 The beauty of the HoLM project is that we can maximize the potential of multidisciplinary research by enabling specialists from various fields, such as optics, medicine, biology, and information science, to work in the same space. This is the first interdisciplinary laboratory in the history of Kobe University, where people with different specialties can freely share ideas and collaborate. Training young scientists is also one of our main missions.
We allow our newest optical microscopes to be utilized by researchers from outside the university. This has shown that these microscopes have wide-ranging and innovative applications across different fields. We aim to build a research center that will eventually become a hub for both national and international research in this area.
Please contact us if you are interested in our project. I hope that we can develop new optical microscopes and come up with new clinical applications together.
Related links