Kobe University Tokyo Office - Career Centre, Tokyo Branch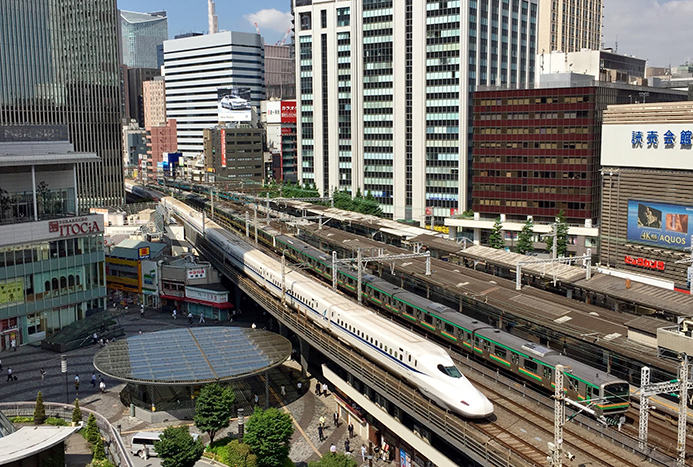 The Tokyo Office conducts various activities, aiming to increase the university's presence mainly in the Tokyo metropolitan area.
We are pleased to welcome you to the Tokyo Office.
What we do
Assisting university activities
Striving to enhance the university's presence, we are engaged in the collection and dissemination of information, as well as organizing and supporting events held by Kobe University in the Tokyo area.
Supporting students with their job search
As the Tokyo Branch of the Kobe University Career Centre, we assist students throughout their job-seeking process. We offer information about recruitment and internship events and one-to-one consultations with experienced career advisors. We also provide opportunities to visit alumni to inquire about their companies or careers.
If you are an international student studying at Kobe University, subscribe to our mailing list ! We will send you employment information for international students.
Managing Kobe University's alumni network in Tokyo
We place great emphasis on maintaining close ties with our alumni. At present, there are approximately 10 alumni groups categorized by specialty or industry. If you have any interest in these groups, please contact us.
Other services
We offer some other services available for use by students, alumni, and faculty and staff of Kobe University.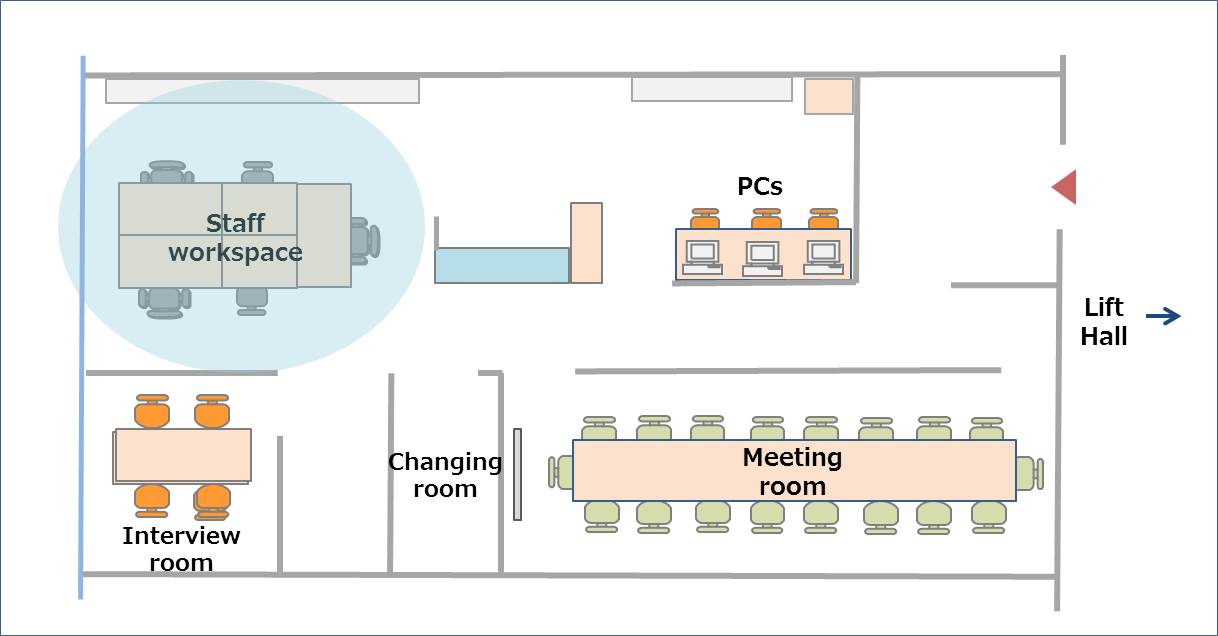 Basic information
Opening Hours:

Monday-Friday 9:00 - 19:00
*the Office is closed on national holidays.
Access
Tokyo Kotsukaikan Building 9F, 2-10-1 Yuraku-cho, Chiyoda-ku, Tokyo, 100-0006
+81(3)-6269-9130
E-mail: tokyo-office[at]org.kobe-u.ac.jp
JR Narita Airport Terminal 1.2.3 Station

60 min. (train)

JR Tokyo Station

1 min. (train)

JR Yurakucho Station

1 min. (walk)

Kobe University Tokyo Office
Tokyo Monorail Haneda Airport Station

13 min. (train)

JR Hamamatsucho Station

4 min. (train)

JR Yurakucho Station

1 min. (walk)

Kobe University Tokyo Office
By Railway
From Narita International Airport

Take JR (Japan Railways) Narita Express from "Narita Airport Terminal 1" or "Narita Airport Terminal 2・3" station and get off at "Tokyo" station (time required: 1 hour/ fare: 3,020 yen). Change to Yamanote Line and get off at "Yurakucho" station (1st station, time required: 1 min./ fare: 140 yen).
http://www.narita-airport.jp/en/access/train/index.html




From Haneda Airport International Terminal

Take Tokyo Monorail from "Haneda Airport International Terminal" station and get off at "Hamamatsucho" station (time required: 14 min./ fare: 490 yen). Change to Yamanote Line and get off at "Yurakucho" station (2nd station, time required: 4 min./ fare: 140 yen).
http://www.haneda-airport.jp/inter/en/access/train.html
By Bus
From Narita International Airport

Take the Limousine Bus bound for "Tokyo station" from Narita International Airport (time required: 80 to 95 min./ fare: 2,800 yen). At "Tokyo Station," take Yamanote Line and get off at "Yurakucho" station.
http://www.narita-airport.jp/en/access/bus/index.html




From Haneda Airport International Terminal

Take the Limousine Bus bound for "Tokyo station" from Haneda Airport International Terminal (time required: 30 to 45 min./ fare: 930 yen). At "Tokyo Station," take Yamanote Line and get off at "Yurakucho" station.
http://www.haneda-airport.jp/inter/en/access/bus.html
From the nearest stations to the Tokyo Office
JR (Yamanote Line, Keihin-Tohoku Line)

1-minute walk from Yurakucho Station [Kyobashi or Central Exit]
(12-minute walk from Tokyo Station)




Subway

Yurakucho Line: connected to Yurakucho Station through underground concourse [Exit D8]
Marunouchi Line, Ginza Line, Hibiya Line: 1-minute walk from Ginza Station [Exit C9]
Chiyoda Line: 8-minute walk from Hibiya Station [Exit D8]
Mita Line: 8-minute walk from Hibiya Station [Exit D8]