Faculty of Science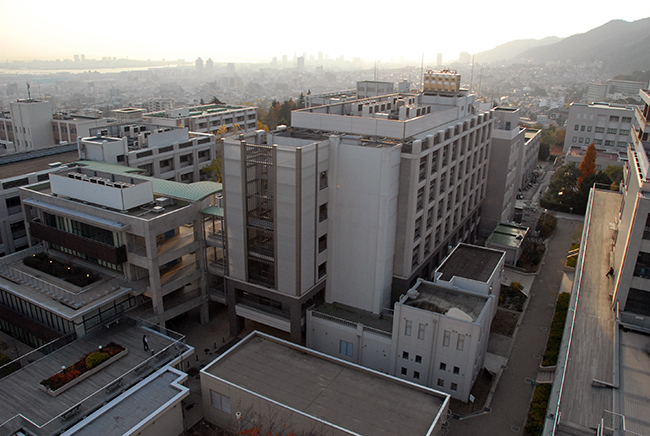 At a glance
688

Undergraduates enrolled

323

Graduates enrolled

33

International students enrolled

117

Faculty members
The Faculty of Science conducts education and research on fundamental issues in the field of natural sciences. It aims at fostering students' creative attitude toward research as well as the ability to directly contribute to society.
Students are always encouraged to set their academic goals and endeavor to explore the realities of science. For this reason, the Faculty of Science seeks to promote close exchanges between teachers and students, which it strongly believes contributes to the development of fundamental scientific research through mature scientific attitude.
Undergraduate Program
Mathematics
Analysis
Algebra and Geometry
Applied Mathematics
Physics
Theoretical Physics
Particle Physics
Condensed Matter Physics
Chemistry
Physical Chemistry
Inorganic Chemistry
Organic Chemistry
Biology
Biomolecular Organization
Biosignal Tranduction
Biodiversity
Planetology
Fundamental Planetology
Frontier Planetology
Address
1-1 Rokkodai-cho, Nada-ku, Kobe 657-8501 Japan
Tel: +81(0)78-803-5761
E-mail: sci-soumu@office.kobe-u. ac.jp
http://www.sci.kobe-u.ac.jp/english/index.htm
* To avoid spambots, we have inserted a space before "ac.jp". Please delete the space when you email us.