Kobe University Newsletter "Kaze" Vol. 12
May 17, 2022
Info
Keywords: Info, International relations, Students, Education, People, Culture, media & publishing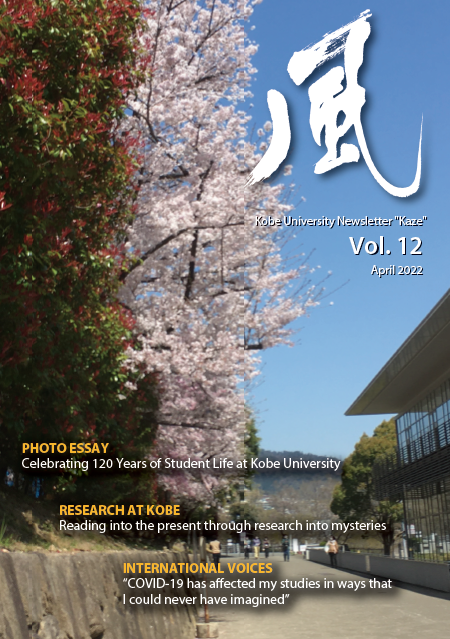 The twelfth issue of Kobe University's biannual English-language newsletter is now available to read online.
Kaze Vol. 12 boasts a wide range of articles: gain insight into the Faculty and Graduate School of Engineering with our in-depth feature, discover Researcher UE Akiko's research into mythology and the manga/anime Demon Slayer, and delve into 120 years of student life with our photo essay.
This issue also includes a talk with the Kobe University Soccer Club about their crowdfunding campaign and an interview with international students on how they have been affected by the coronavirus pandemic.
We hope you enjoy this issue and would love to receive your feedback via the following questionnaire.
You can browse previous issues of "Kaze" along with other English-language publications here:
Institute for Promoting International Partnerships - Publications.
(International Affairs Planning Division)