Events held for Jean Monnet Network Program 'European Transoceanic Encounters and Exchanges (ETEE)'
March 13, 2023
Info
Keywords: International relations, University partnerships
Kobe University hosts an Outreach Event, International Conference and Winter School Program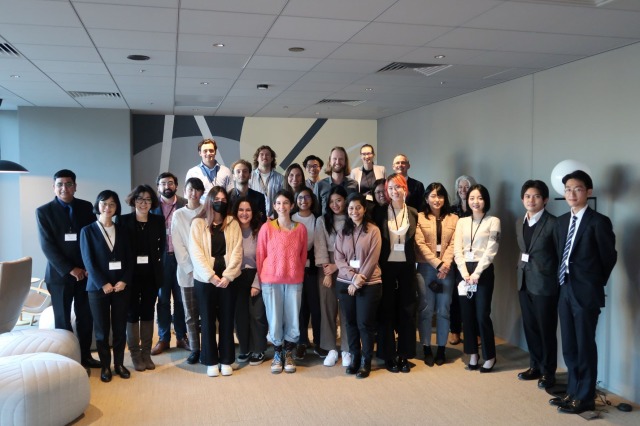 Kobe University is a member of the Jean Monnet Network Program entitled 'European Transoceanic Encounters and Exchanges (ETEE)', which was designed by KU Leuven in Belgium and adopted by the EU, then launched in 2019. It brings together six partner universities located in the Netherlands, Brazil, the United States, Singapore, South Korea and India. The ETEE program's aim is to enhance education and understanding about Europe's place and role in today's world by exploring its past and present transoceanic relations and connections. As part of this program, Kobe University organized an outreach event, an international conference and winter school program as detailed below.
【Outreach Event】
(November 10)
Open lecture: 'Illiberal encounters: patterns of democratic backsliding in Europe and Latin America'
【International Conference】
(November 14~15)

Keynote Speech: Pink, Narratives and Self-Orientalism
Panel1: European Encounters and Exchanges: Perspectives on Governance
Panel2: European Encounters and Exchanges: Trade and International law
Panel3: European Encounters and Exchanges: Past and Present, East and West
Panel4: European Encounters and Exchanges: Law and Human Rights

【Winter School】
(November 14~17)
Open lecture, Presentations by students, School excursion in Kobe
The above events were attended by 9 researchers and 8 students who travelled to Japan from partner universities overseas, as well as around 20 students from Kobe University (mainly those on the KUPES program and exchange students). The two-day international conference in particular provided participants with the opportunity to have extremely active discussions about Europe. These covered legal and historical perspectives, as well as relations between Europe and other regions such as Asia and Latin America, and the general public's awareness of Europe in these regions.
The coronavirus pandemic occurred not long after the start of the ETEE program, limiting movement between countries and causing researcher exchanges to be postponed. Finally, Kobe University was able to hold these three in-person events, deepening our connections to the partner universities involved. Through this ETEE program, we will continue to promote deeper understanding of Europe from diverse perspectives.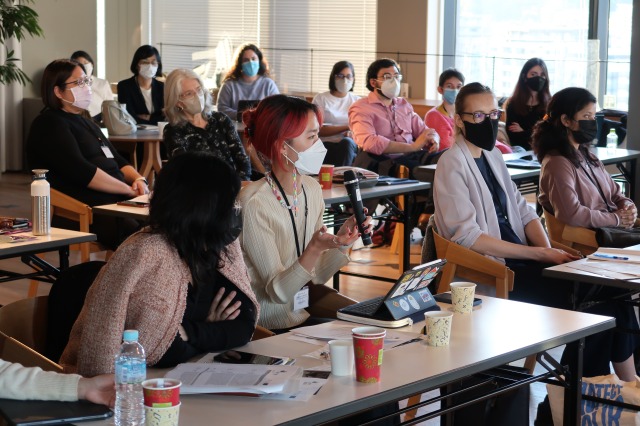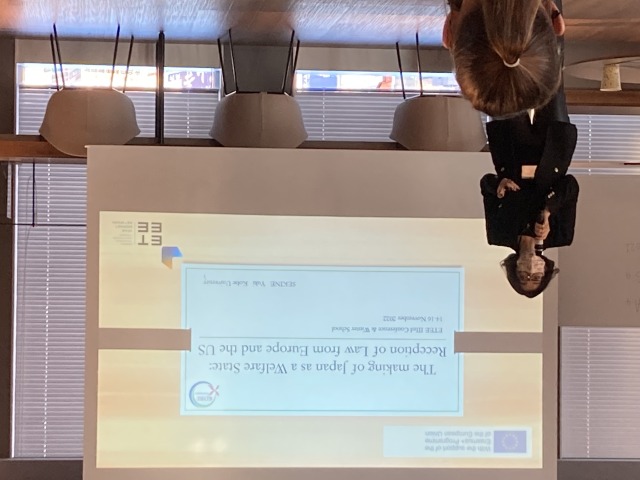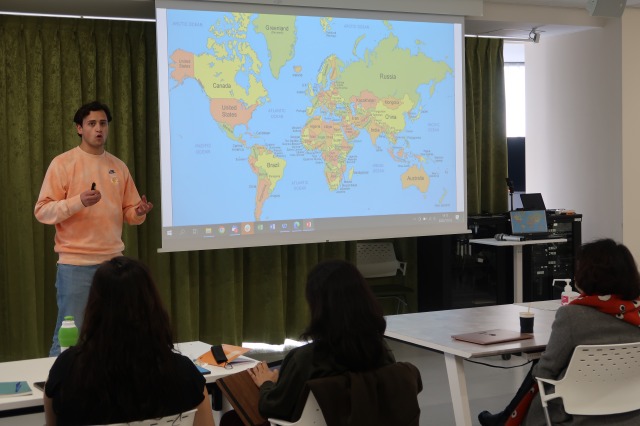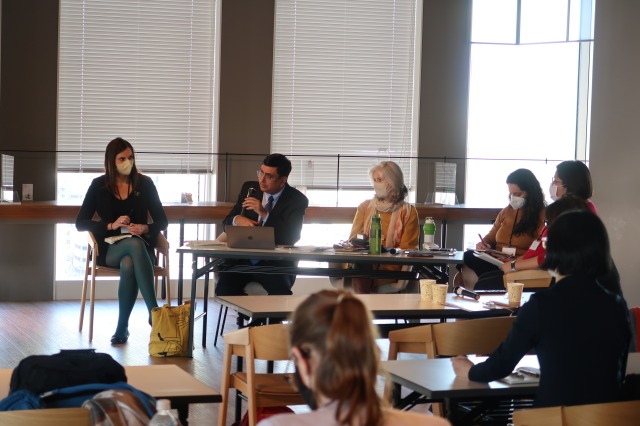 (Interdisciplinary Education Division)