Office for Academic and Industrial Innovation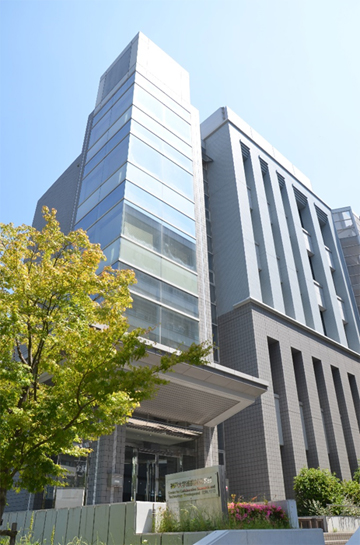 The Office for Academic and Industrial Innovation (OACIS) was established in October 2016 by merging the Office of Strategic Research Management and the Center for Collaborative Research and Technology Development. It is a streamlined organization that supports academic research from the basic research stages to practical implementation, ensuring that the University's research results positively impact society.

The Office consists of three sections: the Academic Research Management Section, the Industry-University Collaboration and IP Management Section, and the Innovative Social Implementation Section. The Academic Research Management Section is in charge of securing competitive research grants for faculty members and strengthening international research. The Industry-University Collaboration and IP Management Section promotes industry-university research collaboration, manages intellectual property, and strengthens comprehensive collaboration agreements and joint research between organizations. The Innovative Social Implementation Section promotes local collaboration, creation of new industry, and projects for increasing efficiency.

Based on the University's philosophy of harmony between theory and reality, we are expanding our activities with the aim of enhancing research within Kobe University. While increasing our international competitiveness as a research university, we will proactively work to strengthen collaboration with local business and society and contribute to local development. We ask for your support in this endeavor.

Academic Research Management Section
This Section aims to promote academic research activities at Kobe University. The Research Administrators (URA) are the core members of this Section, working to support research activities as a world-class university. Our work includes formulating strategies to promote academic research, raising and evaluating research standards, supporting the acquisition of competitive research funds, planning large-scale projects, and publicizing information about research results.

Industry-University Collaboration and IP Management Section
This Section acts as an interface between Kobe University and society, facilitating the positive impact of research results on society. In light of this mission, we enhance the University's internal system related to intellectual property management and conflict of interest, and support the acquisition of public competitive funds and external funds secured through collaboration with companies. This Section is also committed to multiple projects that aim to create innovation through academia-industry-government collaboration.

Innovative Social Implementation Section
The Kobe University Vision pledges that the University will "serve as a center for value creation that will help to solve the issues facing our society both at present and in the future" and adds, "Through these collaborations in education and research, Kobe University will not only contribute to the development and practical implementation of state-of-the-art technologies that will benefit humankind, but also produce graduates who will play a leading role in finding solutions to global issues".

Social implementation describes the process of applying the new knowledge and technology gained from research results to solve social issues. This is achieved by creating social value for these results through dialogue and collaboration with society.

The Section aims to construct an "innovation ecosystem". This will realize the transformation of industry structure, and the planning and implementation for training human resources and research related to value creation in collaboration with national and local government entities, domestic and overseas research institutes, industry, and departments and researchers within Kobe University.
Address
1-1 Rokkodai-cho, Nada-ku, Kobe 657-8501 Japan
Tel. +81(0)78-803-5945
E-mail: hicd-ccrd3@office.kobe-u. ac.jp
http://www.innov.kobe-u.ac.jp/create/index.html
* To avoid spambots, we have inserted a space before "ac.jp". Please delete the space when you email us.