Striving for diversity and an inclusive university
November 15, 2021
Gender Equality Office
Kobe University Gender Equality Office- promoting a diverse research environment
The following talk on diversity with Professor Ronni Alexander and Professor HASHINO Tomoko was previously published in Vol. 11 of the Kobe University Newsletter "Kaze" (October 2021).
Interviewee Profiles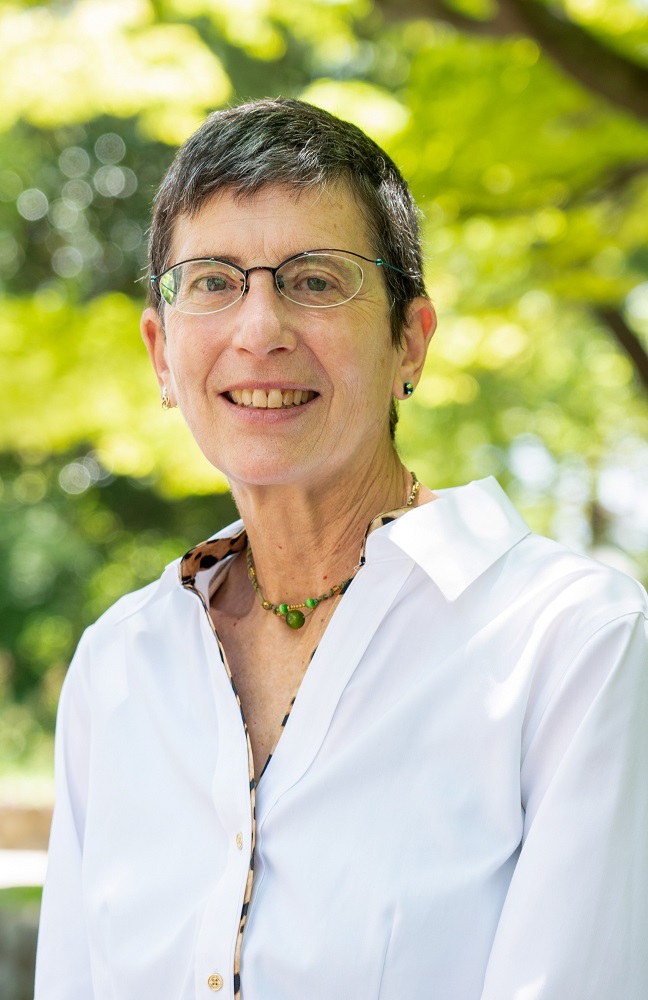 Ronni Alexander (Executive Advisor to the President for Diversity/Director, Kobe University Gender Equality Office, Professor, Graduate School of International Cooperation Studies)
Professor Alexander came to Japan in 1977 after graduating from Yale University (BA: Psychology), and began working in Hiroshima. She subsequently graduated from International Christian University with an MA in public administration and obtained a PhD. in international relations from Sophia University. She came to Kobe University in 1989, first as a research associate and then an associate professor in the Faculty of Law. She became a professor in the Graduate School of International Cooperation Studies (cross-appointed in the Faculty of Law) in 1993. She specializes in Peace Studies (focusing on gender, militarization, narrative and art). Her work includes peace research, education and activism relating to the overall theme of finding how all living things can be and feel safe, and live in peace. Her publications include numerous scholarly articles as well as picture books related to peace. For more information, please see the following link.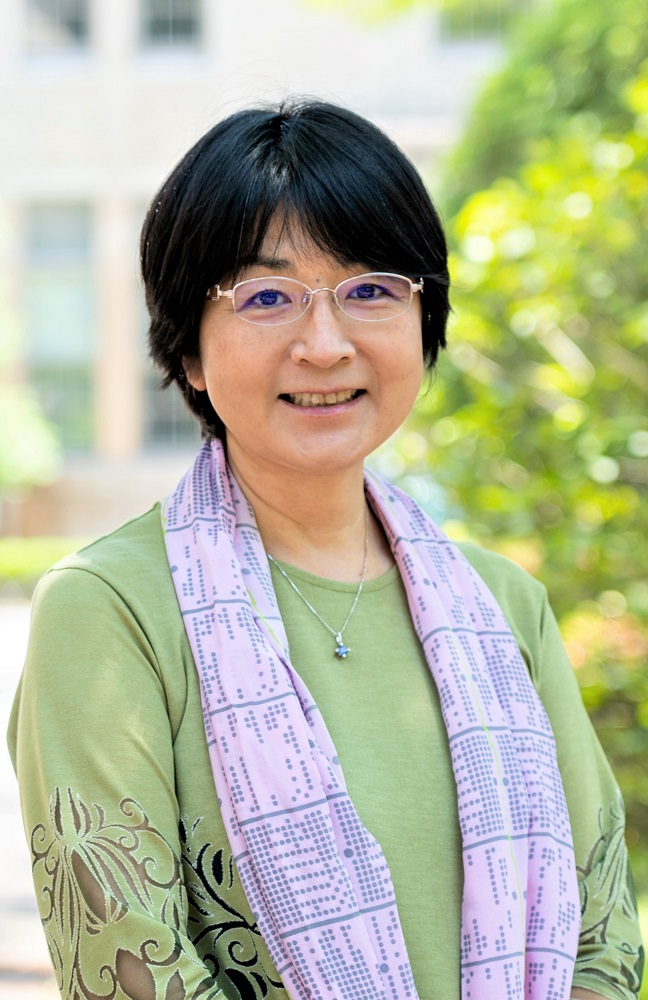 HASHINO Tomoko (Professor, Graduate School of Economics)
Professor Hashino graduated from the Department of International and Cultural Studies at Tsuda University in 1990. She then went on to study economics at International Christian University's Graduate School and quantitative economic history at Hitotsubashi University. She subsequently decided to become a researcher, receiving a PhD. in economics from Hitotsubashi University. She worked as a Research Associate at Tokyo Metropolitan University and as a Lecturer at Komazawa University before joining Kobe University's Graduate School of Economics in 2004 as an Associate Professor, becoming a full professor in 2013. Professor Hashino specializes in the Economic History and Economic Development of Modern Japan. Bridging development economics and economic history, she aims to develop a comparative history of weaving districts in Japan.
Her work has been published in numerous journals including Economic History Review, Australian Economic History Review, Business History Review and Journal of the Japanese and International Economies. For more information, please see the following link.
What is diversity?
Professor Alexander: I think that in Japan, 'diversity' is commonly used to refer to equality between women and men and sometimes in the context of respecting individuality. However the true definition is much broader and, with regard to gender, it includes not only men and women but all sexualities and genders. I believe that respecting and accepting diversity brings us one step closer towards becoming an inclusive society.
Professor Hashino: As Professor Alexander said, this is exactly the goal that we must aim to achieve. The university should focus on what it can do now to gradually work towards reaching this destination.
In February 2020, I was dispatched to Lumière University Lyon 2 in France as part of my work to promote diversity at Kobe University. At the time, it was the leading university for gender studies and diversity-related research. I really felt how different it was to Japan; first-year students learn about gender history in their required courses, and HR committees aim to consist of a 50:50 ratio of men and women. The aspect that most surprised me was the toilets. In the building where I worked, there was only one toilet on each floor and this could be used by either men or women. This may pose difficulties regarding building security but at that time, Kobe University had not yet considered the idea.
I got the impression that the faculty at the university in France were proud of this education and research. Furthermore, it left a deep impression on me when the Vice President said that this gender and diversity-related education and research was not special consideration but obvious one. I gained a fresh perspective from observing these pioneering aspects at the French university with my own eyes.
Professor Alexander: Compared to Lyon and other universities abroad, there are still very few women professors at Kobe University. Although some of the Executive Advisors to the President are women (including me), the Executive Vice Presidents and Vice Presidents are all men. Universities cultivate society's leaders and they also enable young people to follow their dreams. Therefore, it is important for there to be people with diverse qualities and characteristics on campus, and that the staff and faculty are passionate about their work. In particular, I think that good role models are necessary to inspire women to become leaders. With this in mind, Kobe University published its Diversity Statement in 2018.
Vision for an Inclusive Campus
Professor Alexander: We are currently striving towards the 'Vision for an Inclusive Campus' in order to improve Kobe University's diversity and inclusion. We are working out what facilities would be good to have and what role the university should play in order to create a campus where everyone can fully engage in their educational activities, research or work.
For example, as Professor Hashino mentioned earlier, this includes gender neutral toilets, facilities that wheelchair users can access easily, and figuring out how to create a comfortable environment for people with diverse religions. It would be wonderful if we could become not only a highly diverse university, but an inclusive one that can serve as a leading example for society.
Professor Hashino: In my classes, I am often telling my students that 'There are many kinds of people, each with their own individual backgrounds and histories.' Especially in the case of Kobe University students, there are many who go on to climb the corporate ladder and end up holding high-up positions. I would like these people in particular to study history and understand diversity. It would be good if we had classes for first-year students and above where students could learn and think about diversity, similar to those offered at Lyon. This would provide an important foundation for students regardless of their major.
What individuals can do
Professor Alexander: Respecting and accepting others is important, however it is not easy. Sometimes there are misunderstandings and opposition. How can we overcome these issues? I think that having mutual discussions is important. People's thoughts and feelings vary widely even on a single topic. People do not need to like each other's opinions nor do they have to agree. It is merely necessary to understand each other's different points of view. This is not something we can leave to someone else; to be meaningful, it is something that everyone needs to do.
Professor Hashino: I agree with Professor Alexander. In addition, it is necessary to value yourself first of all. Even though you may be different from others in many ways, you are one part of the world, and if you improve then the world will surely improve slightly as well. It is important to understand the differences of others while making use of your own experiences at the same time. This will enable you to relate to the other person's feelings if you come across someone who is having difficulties. It is important for people to work together to find solutions.
At Kobe University, I would like for everyone to continue to value themselves as individuals while acquiring the magnanimity to understand other people.
Kobe University Diversity Statement (summary)
● Kobe University will create an environment for study, education, research and work where each person is treated with respect and can express her/his/their individuality and talents regardless of gender, sexual orientation, gender identity, ethnicity, culture, religion, language, background, age, educational background, physical or mental characteristics and/or other affiliation and/or identity.

● Through the promotion of this kind of diversity, we aim to create new knowledge.
For more information, please see the Kobe University Gender Equality Office website.